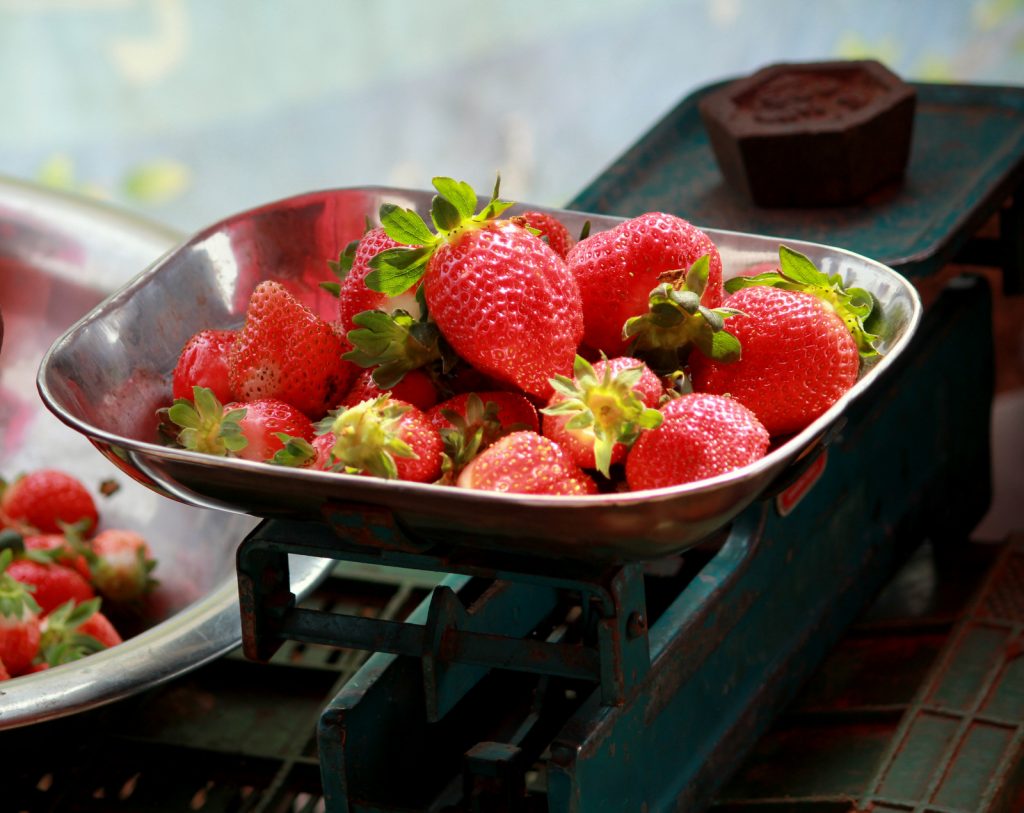 We gorged on the juicy, handpicked strawberries from out visit to the strawberry fields in Borgaon. Kids snacked on them and we made a couple of preserves. I wanted to freeze a batch, but this idea was vetoed by the family. Instead of making smoothies or elaborate desserts we made some unusual but quick, almost 5 minute Strawberry recipes.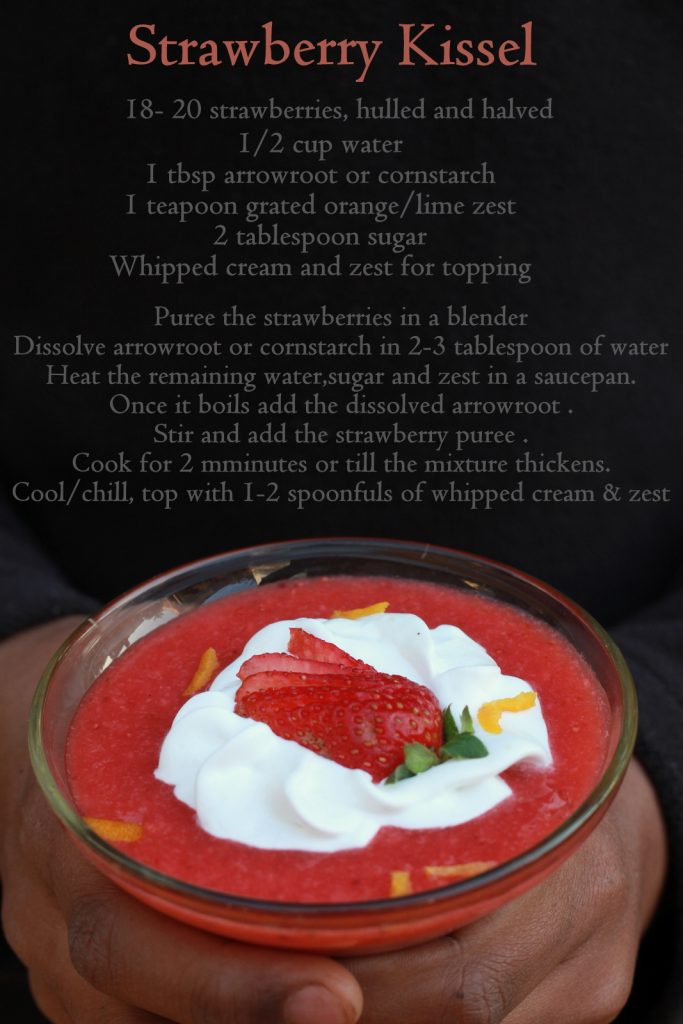 Strawberry Kissel
Kissel is a popular east European/Ukranian dessert made by thickening fresh fruit puree. You can serve it hot or cold, thick or thin depending on your liking. The cold dessert can be topped with whipped cream. As modest as the description sounds, the stunning dessert is a treat for the palate. Both the kids loved it!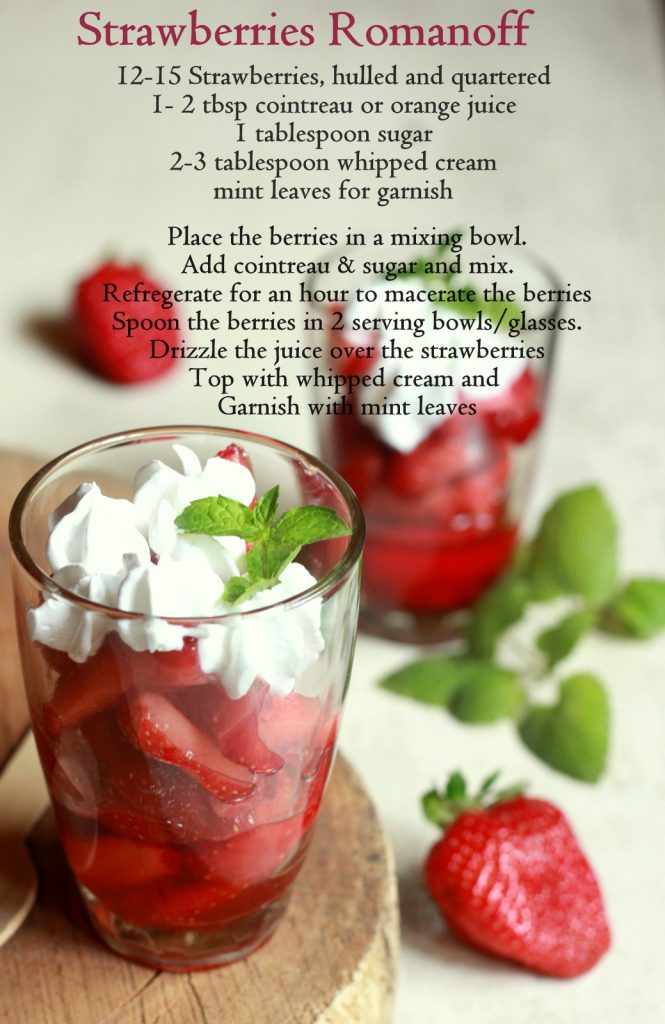 Strawberries Romanoff
Another simple, no-cook dessert that looks and tastes delightful. The berries are macerated for an hour in sugar and orange liqueur (or orange juice), then served up with some whipped cream or sour cream. The active time involved in the prep is just 5 minutes and hence this make for a stunning dessert to serve when you have unexpected guests.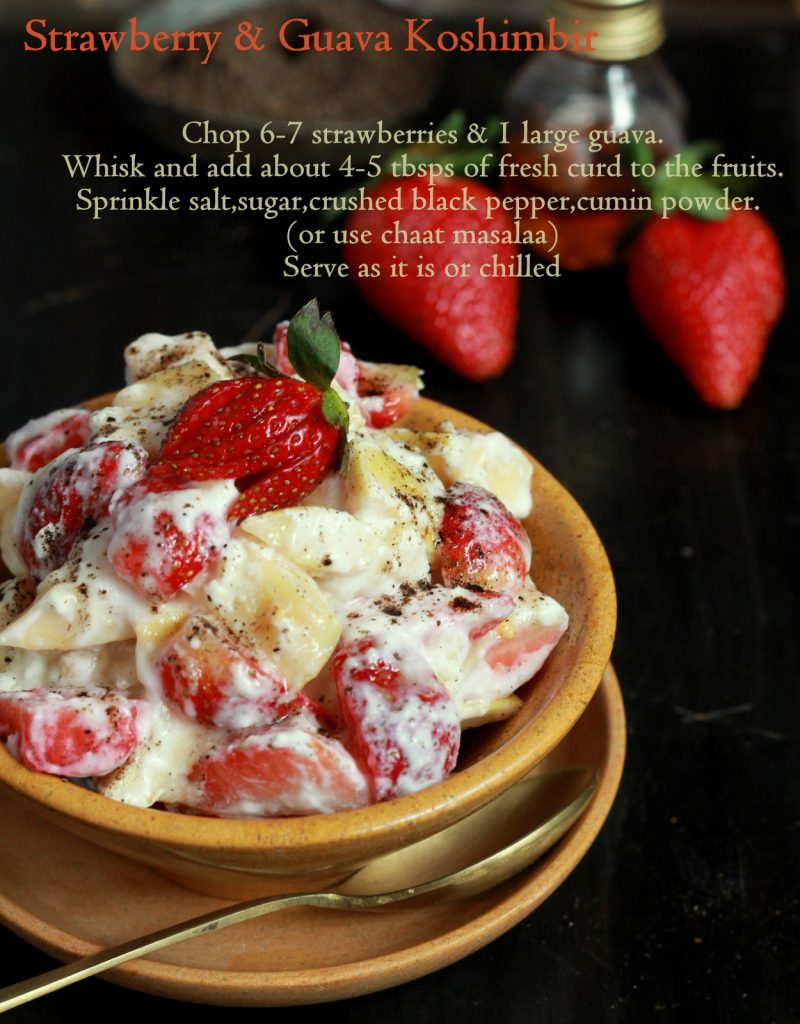 Strawberry Koshimbir/Raita/Salad
Chopped strawberries, overripe guavas and some spiced curd makes for a healthy ad wholesome salad/side dish/snack. This exotic version of the typical Maharashtrian peruchi (guava) koshimbir (raita/salad) teams up well with roti to entice the picky eaters. You can use apple or banana instead of guava.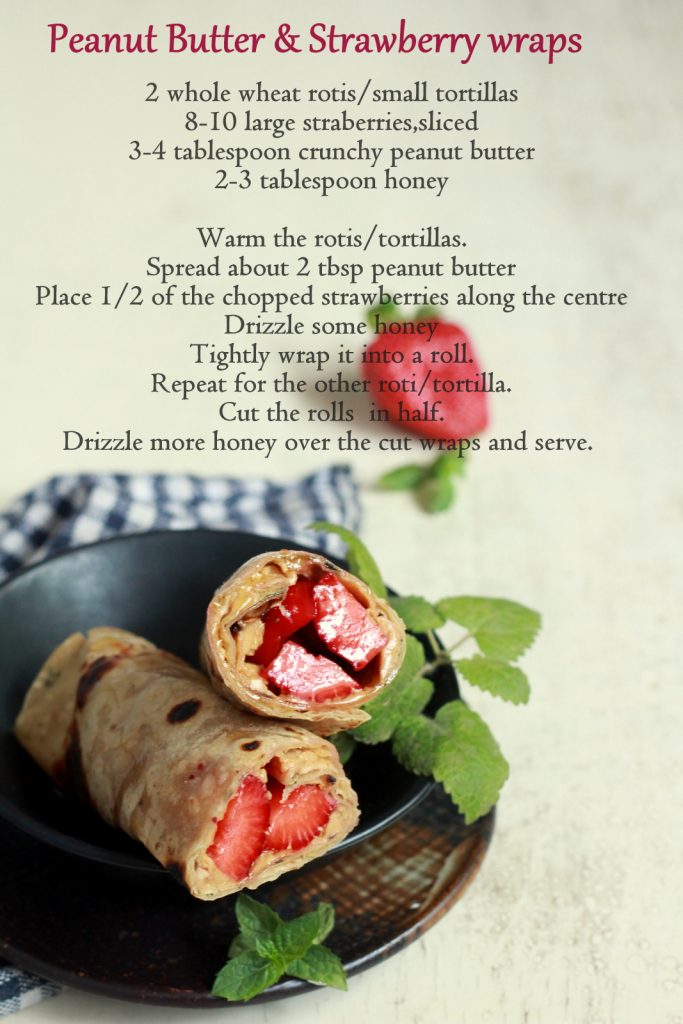 Strawberry Peanut butter wraps
Roti or small whole wheat tortillas smeared with chunky peanut butter, chopped strawberries and honey makes for a quick and hearty lunch box/on the go meal for kids and adults alike.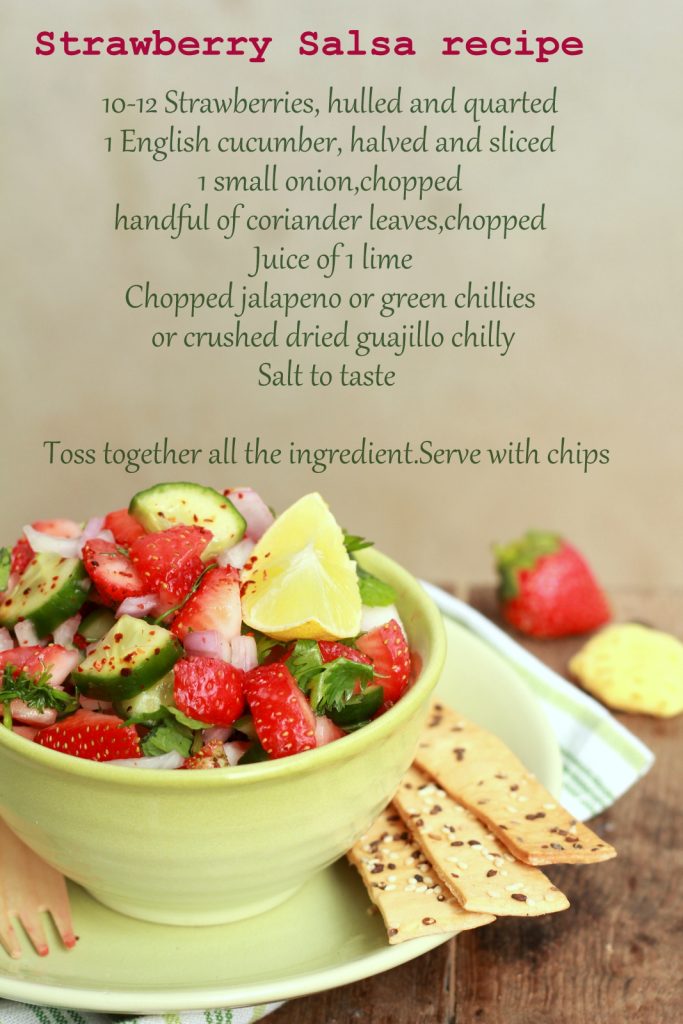 Strawberry Salsa
Refreshing and zesty this strawberry salad makes for a quick & healthy snack. Served with tortilla or multigrain chips it can be served as a party/potluck appetiser.