Tête-à-tête with a budding chef Rohan Joshi, as a part of my new series on the blog where I aim to feature interesting and inspiring personalities related to food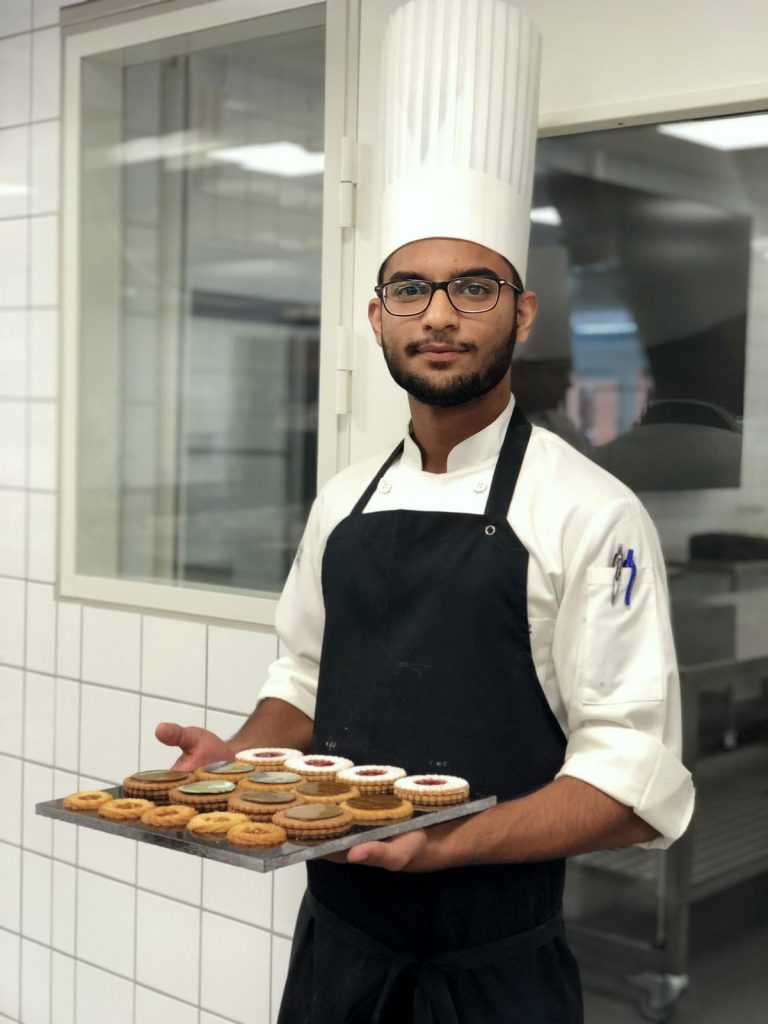 Every once in a while you meet someone and you develop an instant connect with them. I met Sonali a while back and we bonded immediately over a common interest –Photography. She is an avid wildlife photographer and a very inspiring person (more about that sometime later). Her son Rohan is currently studying culinary arts and she suggested I should meet him since we share a common interest-Food! and so we met over a breakfast of piping hot Idlis 🙂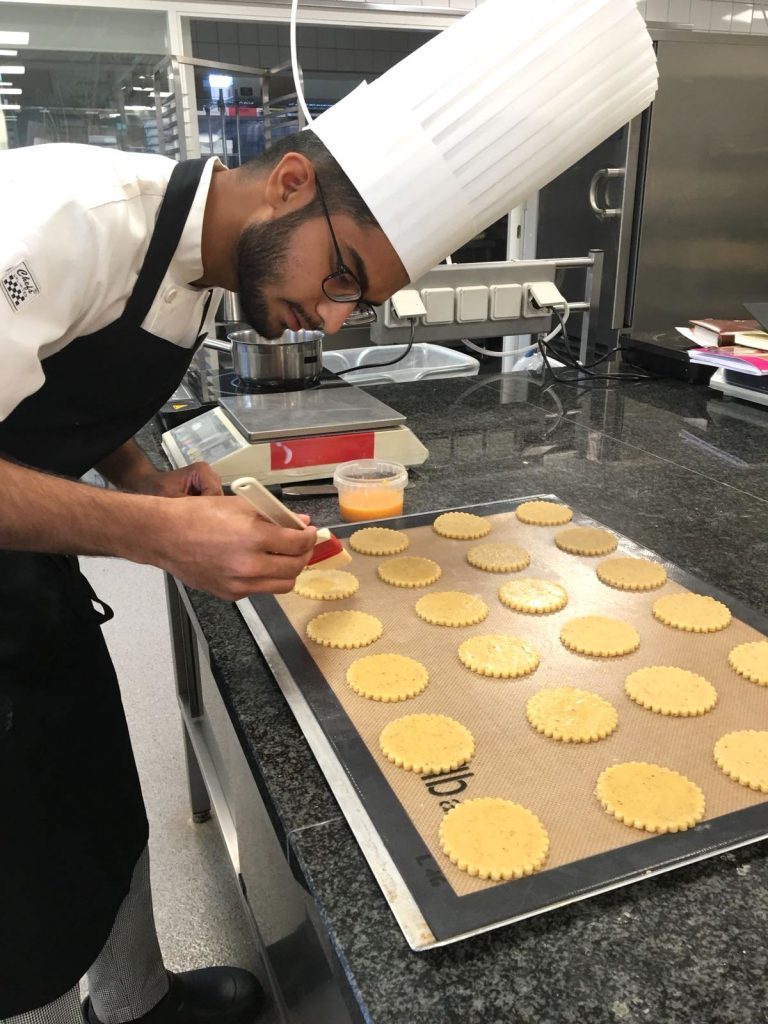 It is so refreshing to speak to the younger generation about their dreams and ambitions, to know how their young minds tick. Rohan Joshi, a confident young man, spoke to me at length about his culinary course. He shared some anecdotes and his experience so far. The long and unusual hours that he has to put in, some highlights and some challenging tasks.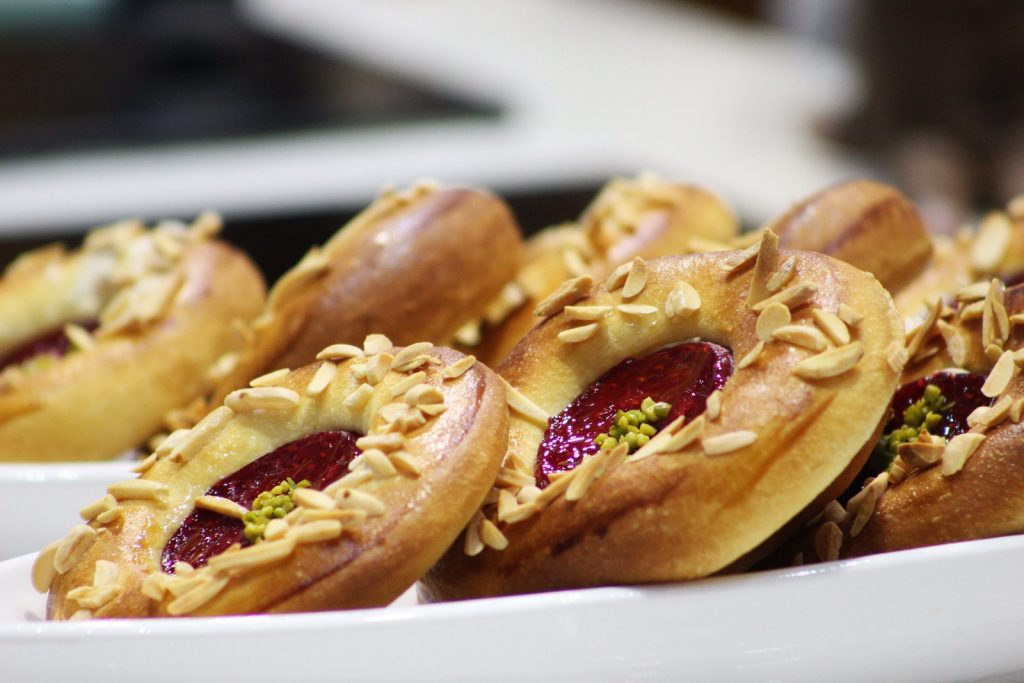 What was supposed to be a brief interaction turned out to be a 3 hour long chat and so I thought he deserves a special feature on the blog. He has also generously shared a recipe (vegetarian on my request) which I shall post towards the end.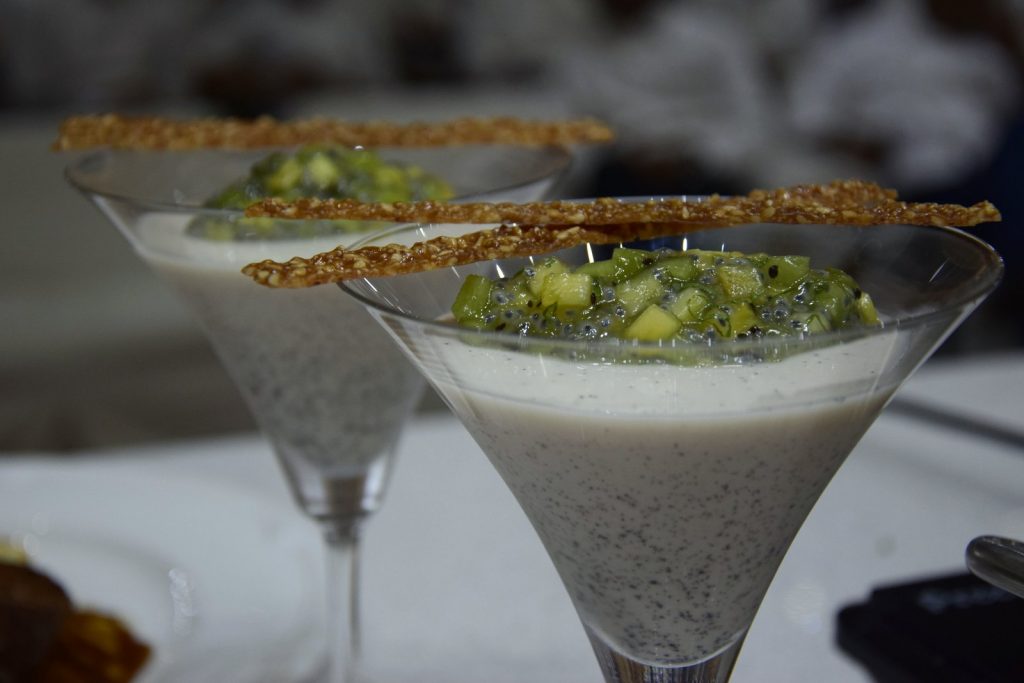 The most striking feature for me throughout the conversation was, how sorted and focused he was! Whether it was helping his mom (and dad) in the kitchen as a kid or doing quick internships in restaurants (to gauge his interest) or preparing for the culinary college interview instead of bothering about his 12th grade marks, he could easily chart the map of his journey so far.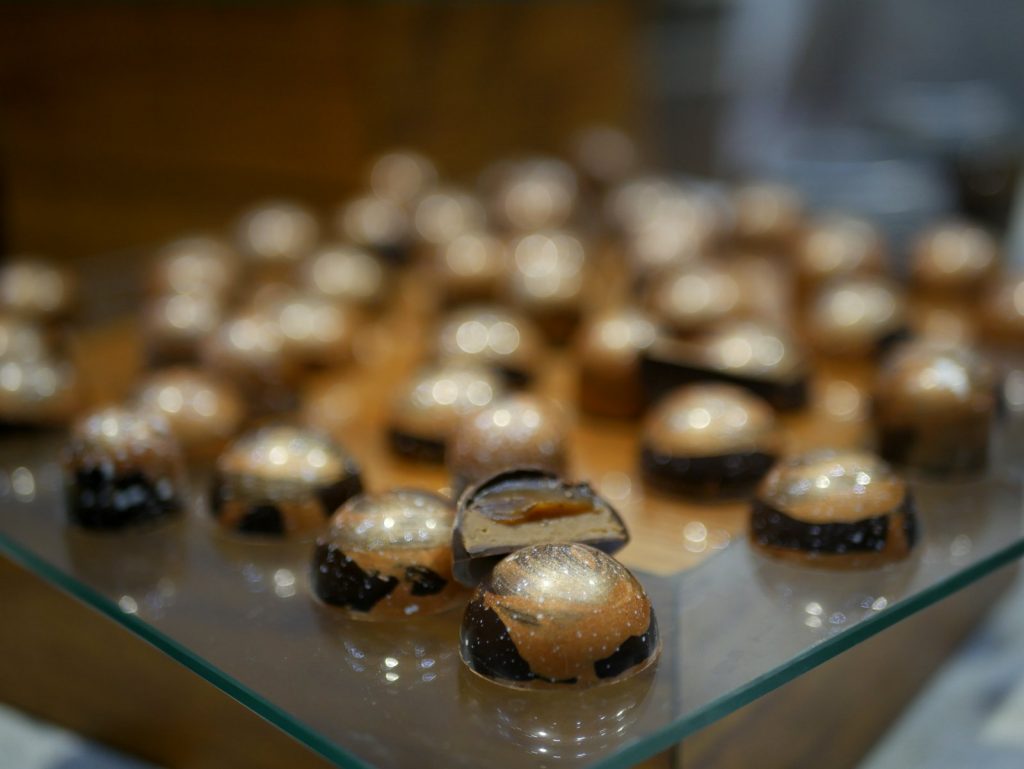 This young chef loves experimenting with different cuisines but craves for a simple home cooked meal at the end of a long day. His favourite ingredient to cook is Fish-since it easily takes up the other flavours and yet stands out, needs skill and technique to cook but is available and enjoyed all over the world. Having lived in different countries, Rohan was introduced to various cuisines very early.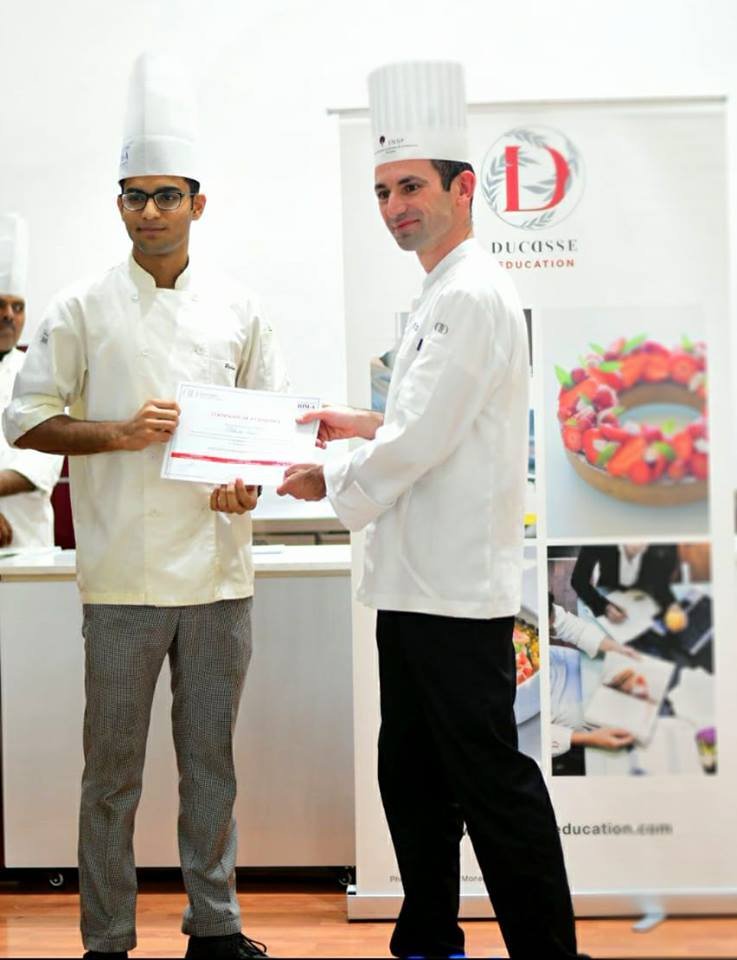 Recently he was selected to undergo a course in Danish pastries at the prestigious Zealand business Institute, Denmark. He couldn't stop raving about the state of the art equipment that he got a chance to lay his hands on and the freshest of exotic ingredients he got to work with. I got to sample some of the exotic chocolates that he created during the course.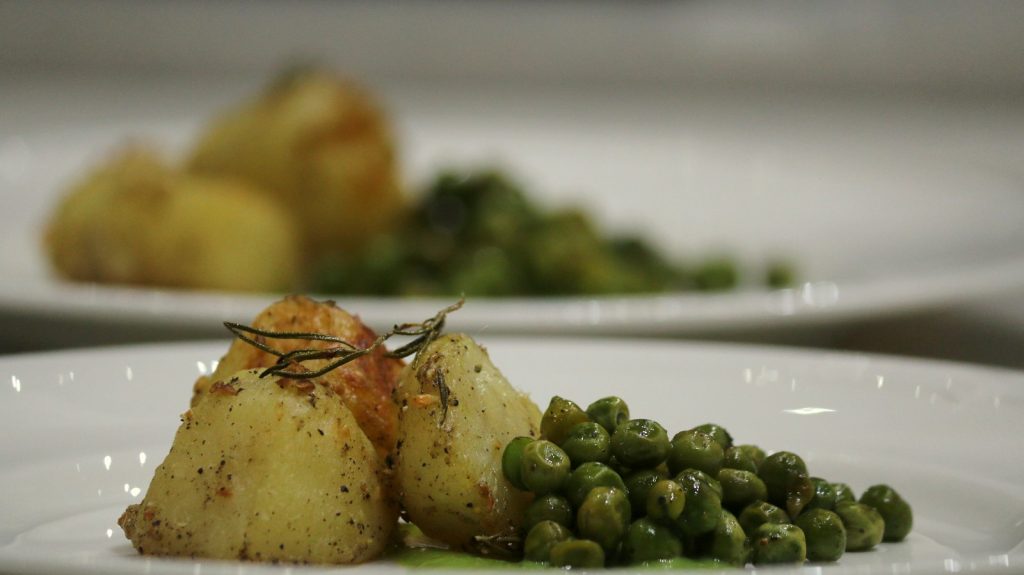 Rohan is a fan of chef Grant Achatz, the American chef and restaurateur (Alenia, Chicago) often recognized for his contributions to molecular gastronomy. He is inspired not just by his cooking style but also by how Chef Grant overcame cancer against all odds.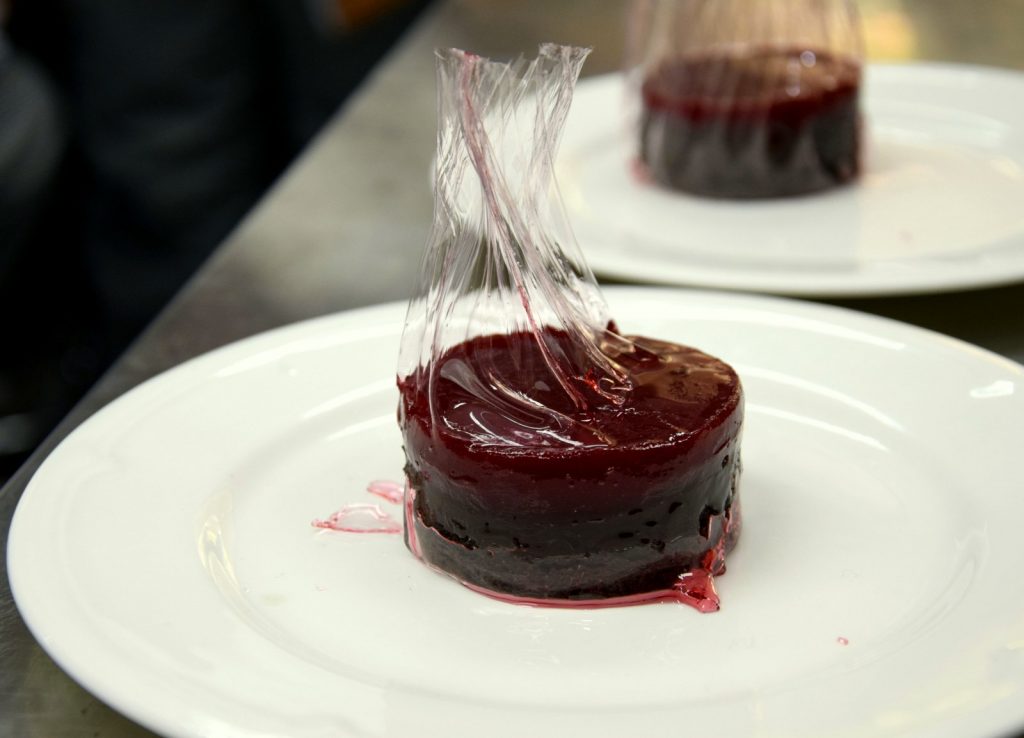 When I asked Rohan what keeps him going he said 'happiness of making a dish from scratch and putting a smile on someone's face with my creations' – as simple and heart warming as that!
Here's wishing this talented budding chef loads of success on this special journey. Shine on Rohan!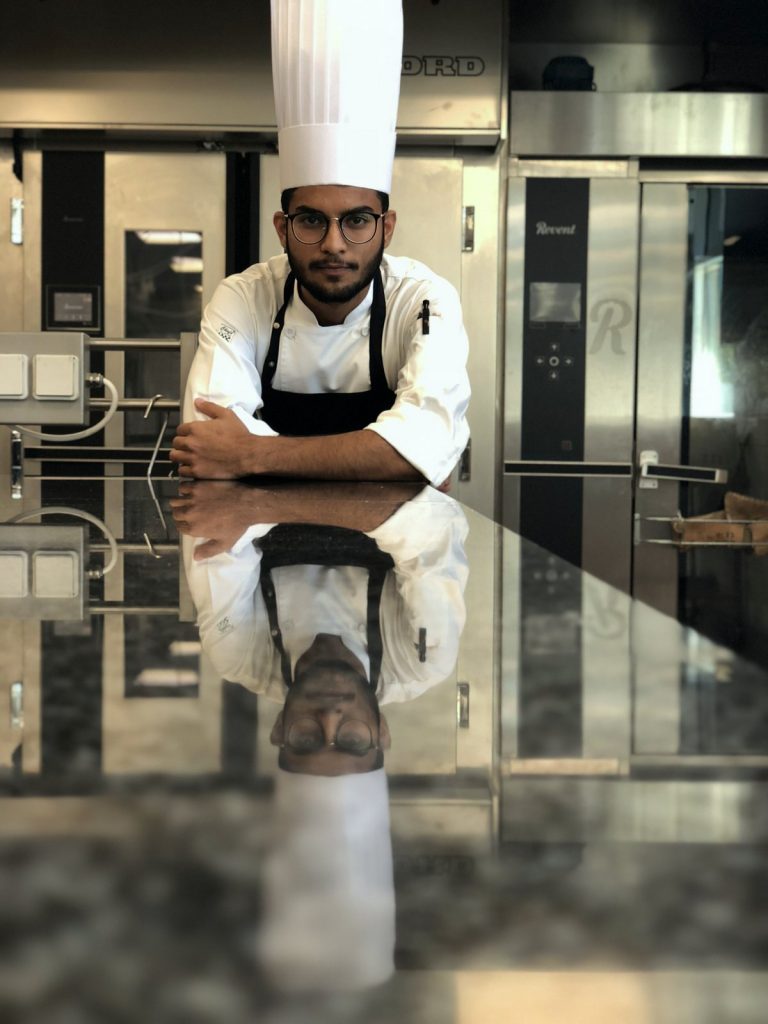 As I promised earlier here's Rohan's recipe for Exotic stuffed potatoes.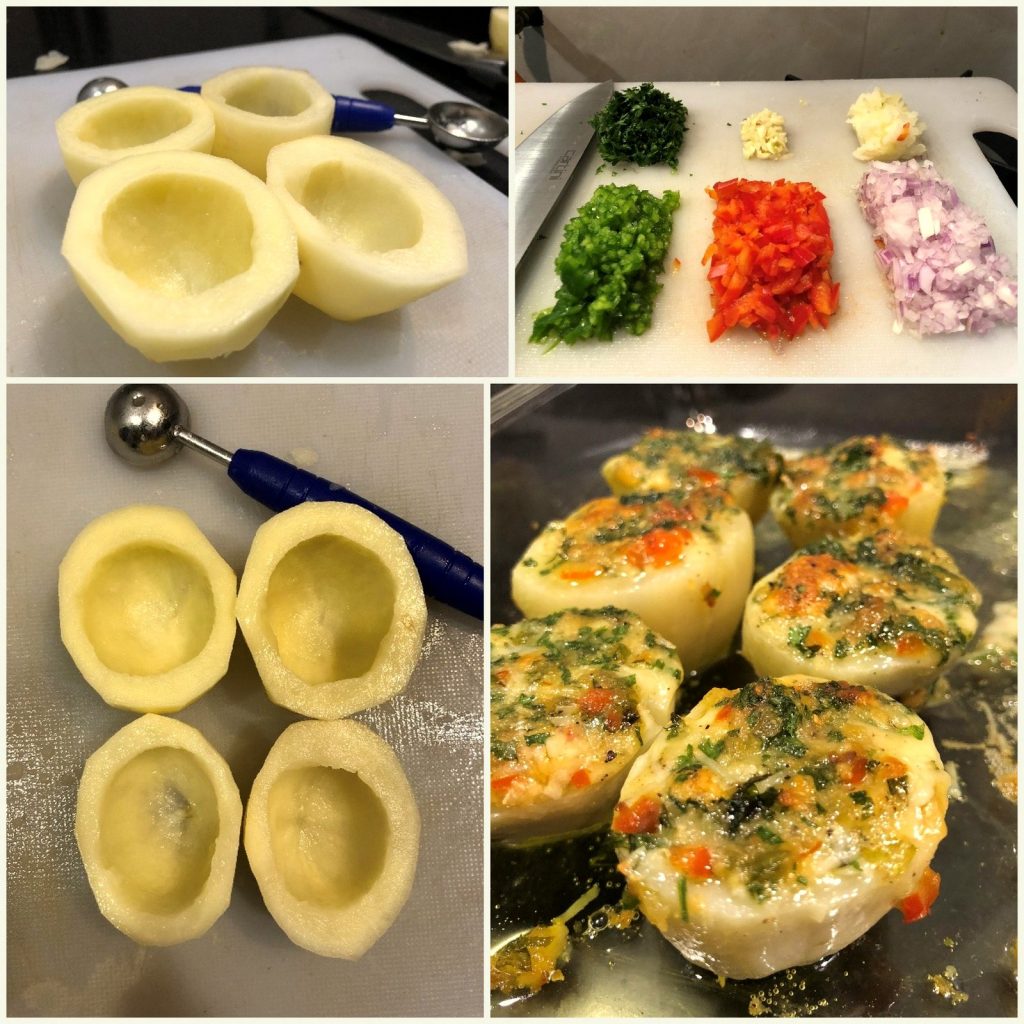 (All images courtesy-Rohan Joshi)
Potatoes are stuffed with peppers,cheese and exotic herbs, drizzled with compound butter and then baked to make a delicious appetizer/side dish/snack
Servings

Prep Time

4

15

minutes
Servings

Prep Time

4

15

minutes
Potatoes are stuffed with peppers,cheese and exotic herbs, drizzled with compound butter and then baked to make a delicious appetizer/side dish/snack
Servings

Prep Time

4

15

minutes
Servings

Prep Time

4

15

minutes
Peel and cut the potatoes in half, make another cut at the base of each half so that they stay upright.

Scoop out the center so as to make them hollow leaving out a uniform wall from all sides and blanch (partially cook) them

Sauté finely chopped onion with garlic in 1 tbsp of butter until translucent

Add chopped bell peppers, capsicum and sauté for 2-4 min.

Add the tomato puree or any other tomato based sauce (eg. napolitana )

Add salt, pepper and a mixture of dried herbs.

Add processed cheese after taking the pan off the flame and mix well

Melt the remaining butter in the same saucepan on a low flame without browning it

Add chopped parsley and maintain the liquid consistency.

Place the blanched hollow potatoes on a baking tray and fill 3/4th of the hollow part with the stuffing

Fill up rest of the space generously with a mixture of grated Mozzarella cheese and chopped parsley

Drizzle the stuffed potatoes with the compound butter and gratinate/bake in a Salamander/preheated oven for 7-8 min at 200 degrees

Notice a brown crust on the top of the potatoes, Garnish with fresh parsley and serve them piping hot with a mayonnaise based dip of your choice
Mushrooms, Carrots, Green/Yellow Zucchini can be added to the filling as per the customer preference
To spice up the same preparation, chili flakes/ chili paste can be added to the filling
Take care so as to not leave the potatoes undercooked as this will result in an overall mismatch of textures. At the same time, do not boil the potatoes or they will disintegrate while filling/gratinating/serving etc