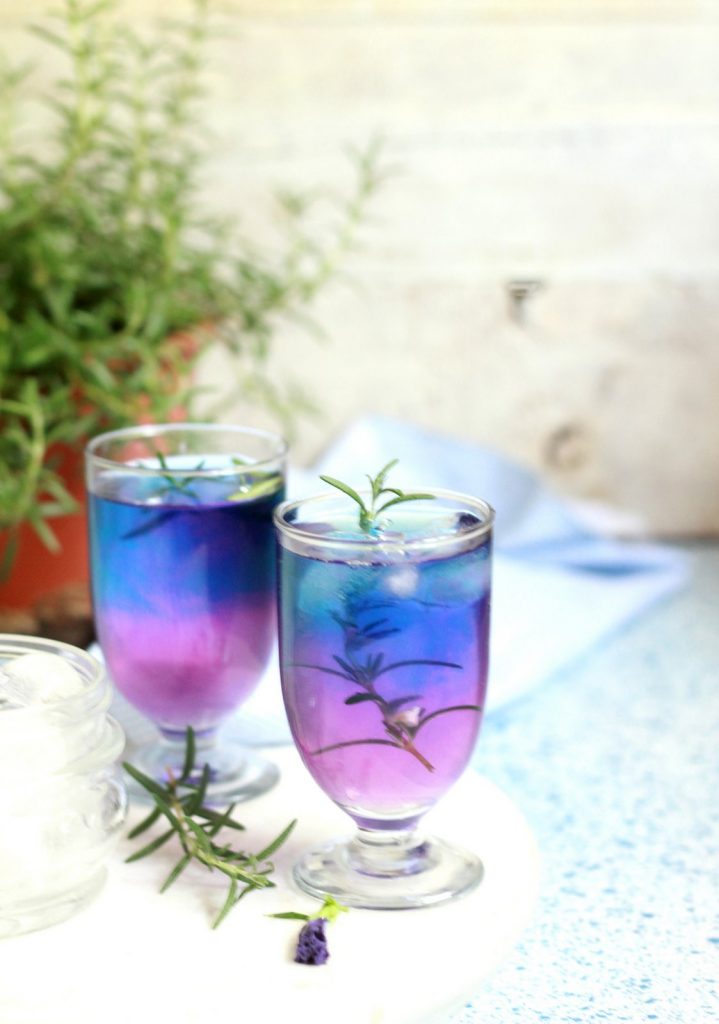 'Align with nature…. magic happens' John Friend
We had a gokarna (butterfly pea/blue pea/Clitoria ternatea) creeper at my parents place when I was a kid. I used to love the gorgeous blue flowers, but that was it …I just admired them and forgot about them.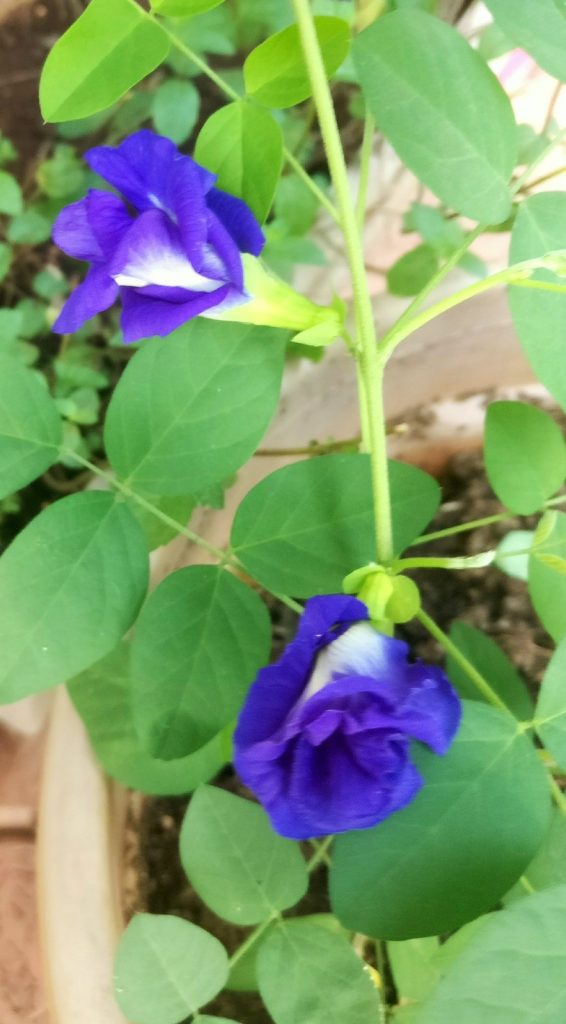 Very recently I learnt that these are edible flowers and the dried flowers make an exotic tea – blue tea. It has been all the rage recently and seems to be gaining popularity world over owing to its gorgeous hue and extensive health benefits. I was not aware that the flowers are edible though they have been used for centuries in the south east Asian countries to make herbal infusions and natural food dyes.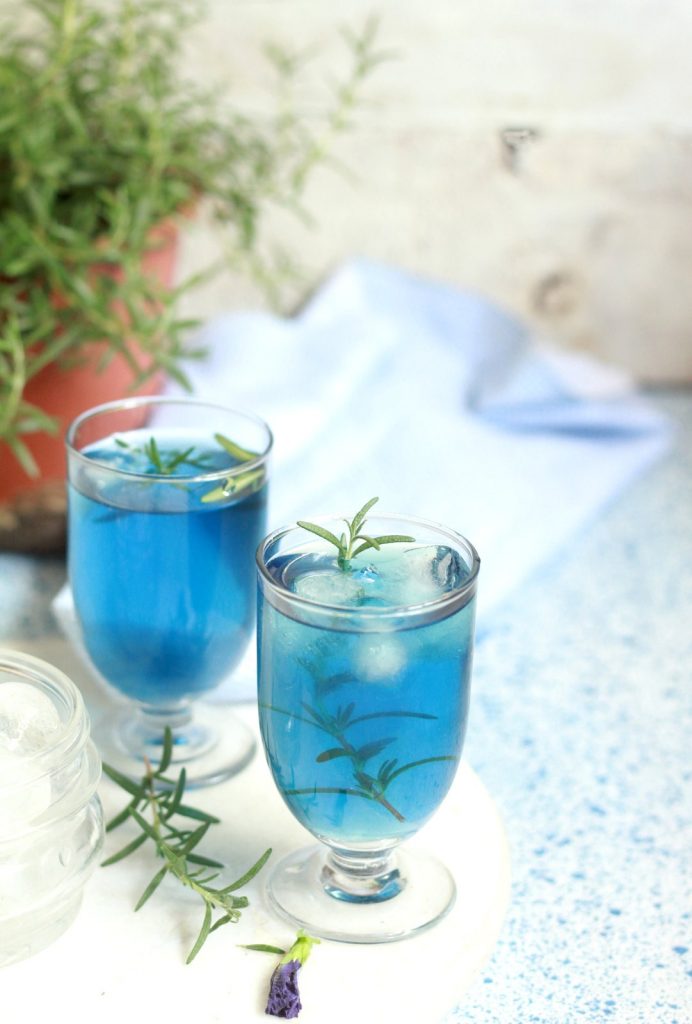 Suddenly I was searching for gokarna flowers all over the town. Found the creeper at a friend's place and she was kind enough to share some seeds. From sowing the seeds to the flowers blooming, it took just 2-21/2 months! I collected 3-4 dried flowers and made this magical tea today.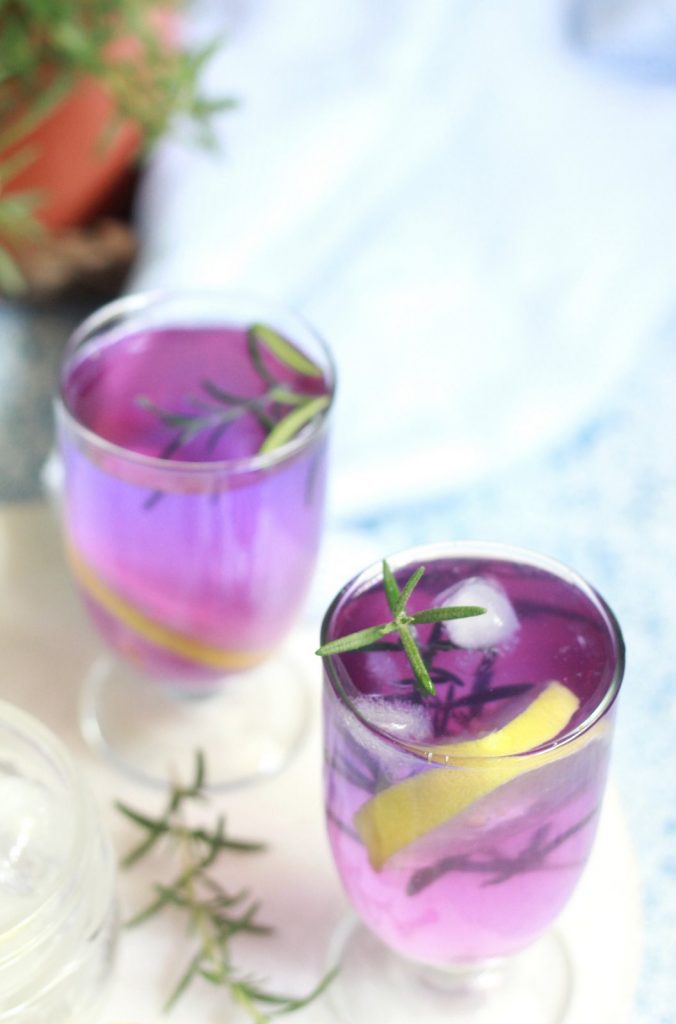 I steeped the dried flowers in some hot water to make the blue tea infusion. Cooled it completely, diluted with water and topped it with ices cubes. The basic tea infusion tasted earthy, more like green tea. Squeezed some lime juice in it and watched the magic unfold! The lovely blue tea changed to a beautiful violet/purple hue. The kids were excited to see the color change. Tucked in a sprig or rosemary for flavour. Lime and rosemary overpower the original flavour but the tea looks stunning! Blue tea can be served hot or cold. You can add honey or any other sweetener of choice. Will update as I try & explore more ways to use these magical beauties. Stay tuned.
Bol about 1/4 cup water in a saucepan.

Take pan off heat and add dried flowers to the water

Cover and let it steep for 20-30 minutes.

Cool the blue infusion completely

Divide it in 2 small glasses and dilute as required with water

Add ice cubes or crushed ice and sweetener (if using)

Add lime juice drop by drop and see the colour change to violet/purple

Garnish with rosemary and serve immediately