Quick & easy Grape & watermelon gazpacho soup recipe to refresh you on a hot day!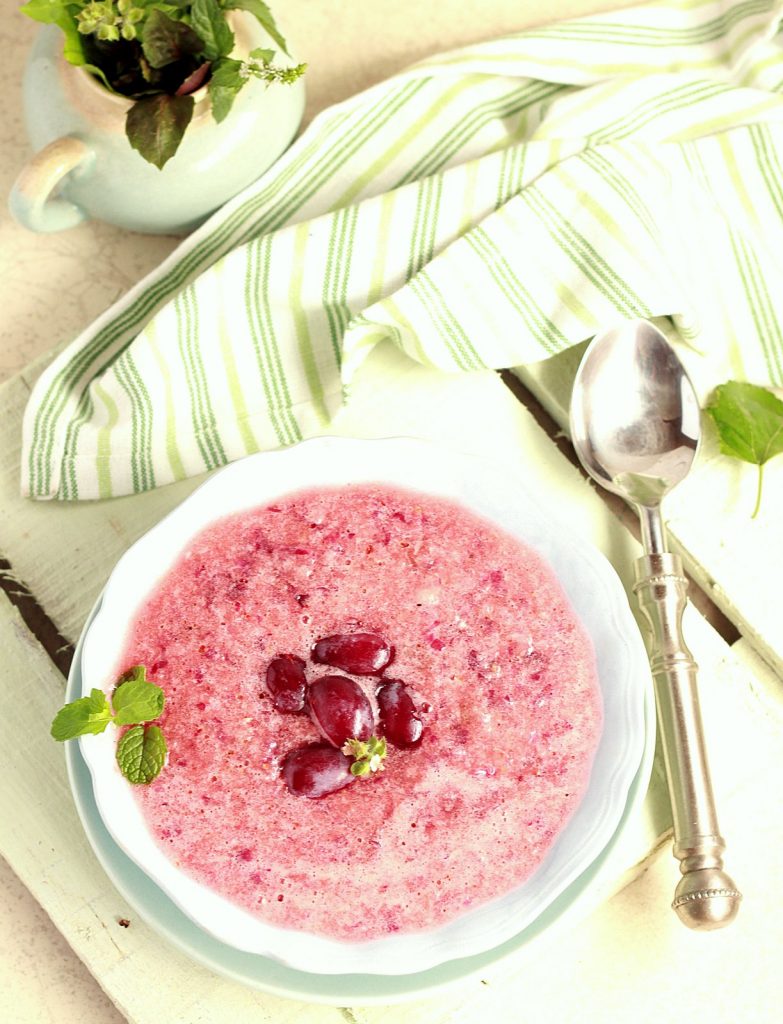 Rotary club of Nasik had organised a visit to Sahyadri Farms few days ago. I had casually heard about them and so I was actually expecting a vineyard visit. I had planned to pluck vine leaves to make Dolmas along with grapes 🙂
About 25 kms from Nasik, Sahyadri Farms is located near the not-yet-functional new Nasik airport. Armed with my DSLR, I was looking forward to clicking bunches of grapes hanging on the vines! Once inside the campus, there was no vineyard in sight and to my utter dismay, Photography was prohibited.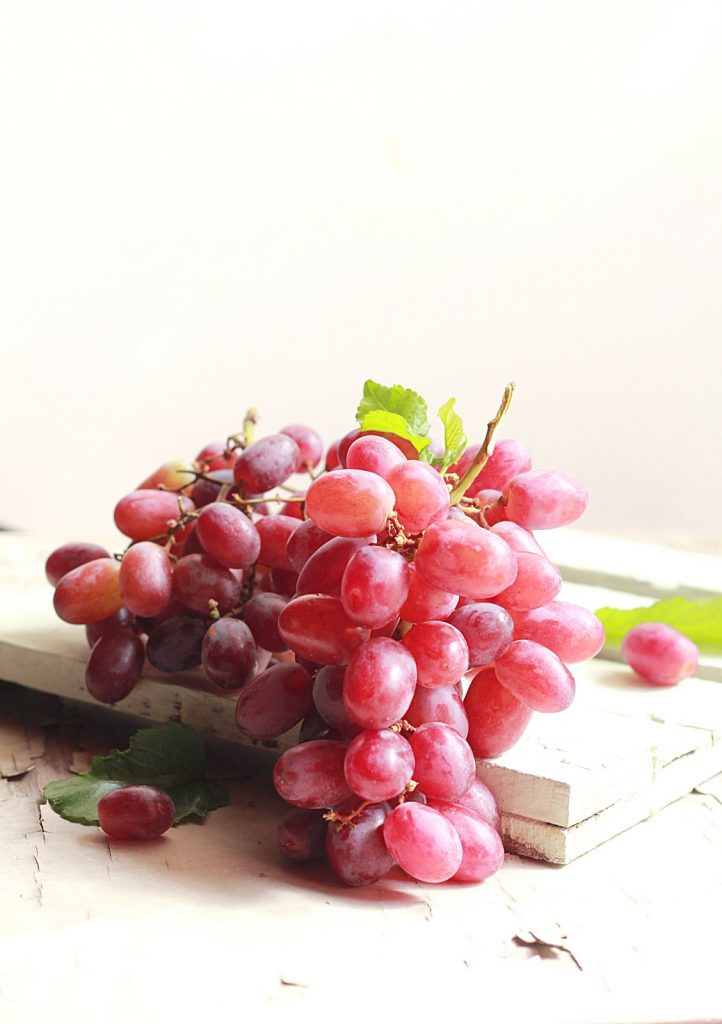 The tour of the 'production' area was an eye opener. It was wonderful to see about 1500 people energetically engaged in packaging freshly harvested fruits, mostly grapes. A farmer producer company, Sahayadri farms is the leading exporter of grapes in India and the only one in India to sell traceable farm produce. It is very well equipped with an impressive infrastructure that uses world class technology. Kids thought it was like watching 'Food Factory' live It was nice to hear the founder Mr. Vilas Shinde sharing his inspiring success story
Along with mango pulp, frozen vegetables, jam & ketchup, we also bought their prized produce- the 'Crimson' grapes from their factory outlet. Sweet & juicy with a crisp flesh the kids snacked on most of the vibrant red fruits.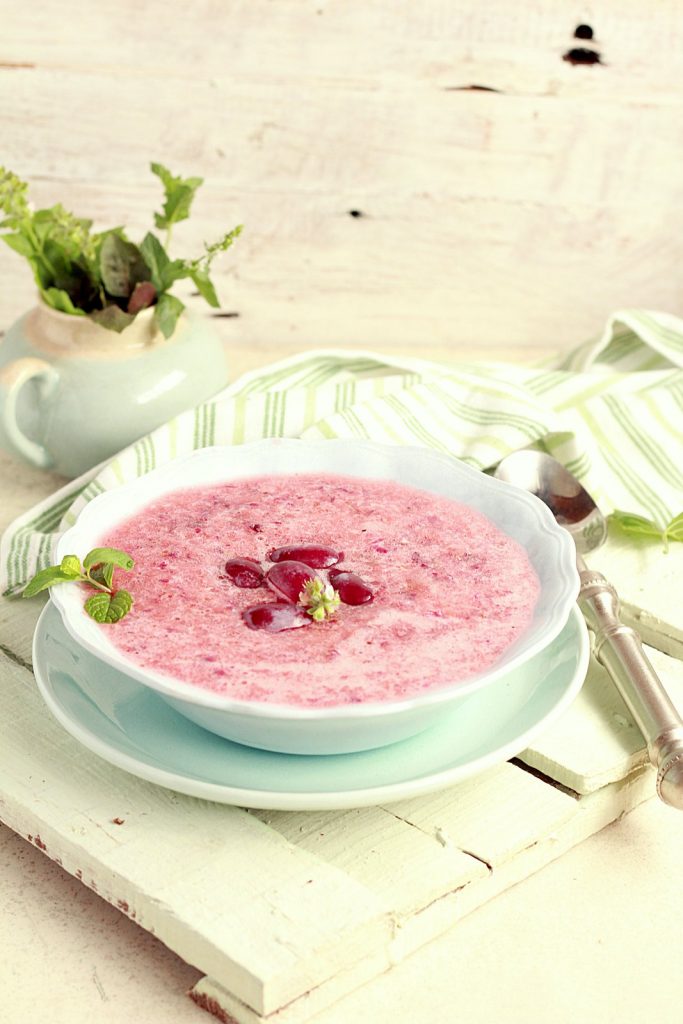 I made some Grape and watermelon Gazpacho to finish off a bunch leftover after the kids were done snacking. With the mercury hovering around 40 deg C, no-cook, cold lunches are our saviours. Earlier I have made Tomatoes, cucumber or Beetroot Gazpacho but made one with grapes for the first time. Refreshing, healthy & light this Grape & Watermelon Gazpacho ticks all the right boxes for a quick summer meal/snack/starter. The recipe can be easily adapted to suit your taste or availability of ingredients. It can be made ahead and frozen.
Blend grapes,watermelon,cucumber,onion in a food processor. Leave in some chunks

Add black pepper,salt,vinegar and olive oil. Mix and serve in individual bowls immediately or chill for an hour and then serve.

Serve garnished with herbs and chopped grapes or cucumber pieces