The mercury seems to be still on the rise here and the heat is becoming unbearable. A glass of Kairee Panha (unripe Mango juice) is the best thirst quencher!
Kairee panha is a quintessential Maharashtrian summer cooler made by cooking unripe,green mangoes and blending them with jaggery (or sugar). I have grown up drinking the jaggery version of this traditional juice but you may use sugar too.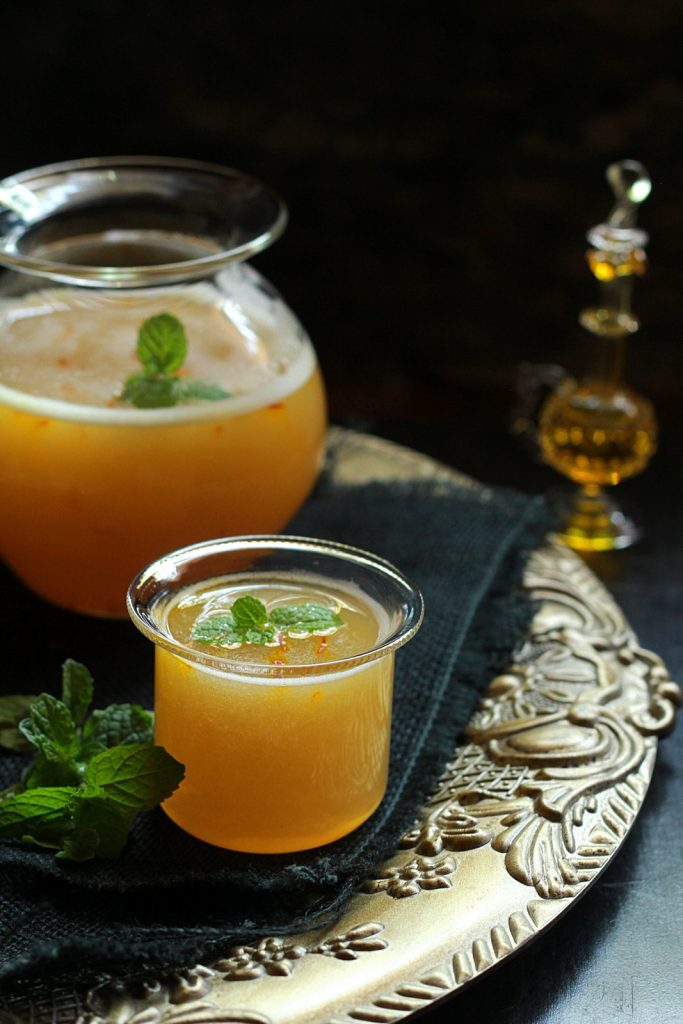 The sweet tangy refresher can be flavoured with cardamom or saffron. Mint adds a peppey flavour to it but is optional.
There is hardly a recipe for Kairee panha. You can make a lorge batch of the pulp which can be stored in the refrigerator/freezer and used as required.
Pressure cook mangoes for about 2 whistles or till soft.

Cool, remove the skin and the seed. Place the mango pulp in a blender

Add jaggery to the mango pulp and blend till the jaggery is incorporated.Add saffron strands and mix.

Preserve this stock in the refrigerator and use it as and when required.

To make the Panha- add 1-2 tbsps of the pulp to a glass

Dilute with cold water . Garnish with mint leaves and serve chilled.