Did you know, you could eat your way to good health by eating a 'Rainbow' every day? And I am not talking about the sinful 'Rainbow cakes' floating all over Pinterest! 🙂 Nature has colour coded vegetables and fruits with various nutrients. Each colour has its unique disease fighting 'Ninjas' called Phytochemicals/Phytonutrients. These Ninjas are also responsible for the vibrant colours, hues and flavours of the veggies and fruits.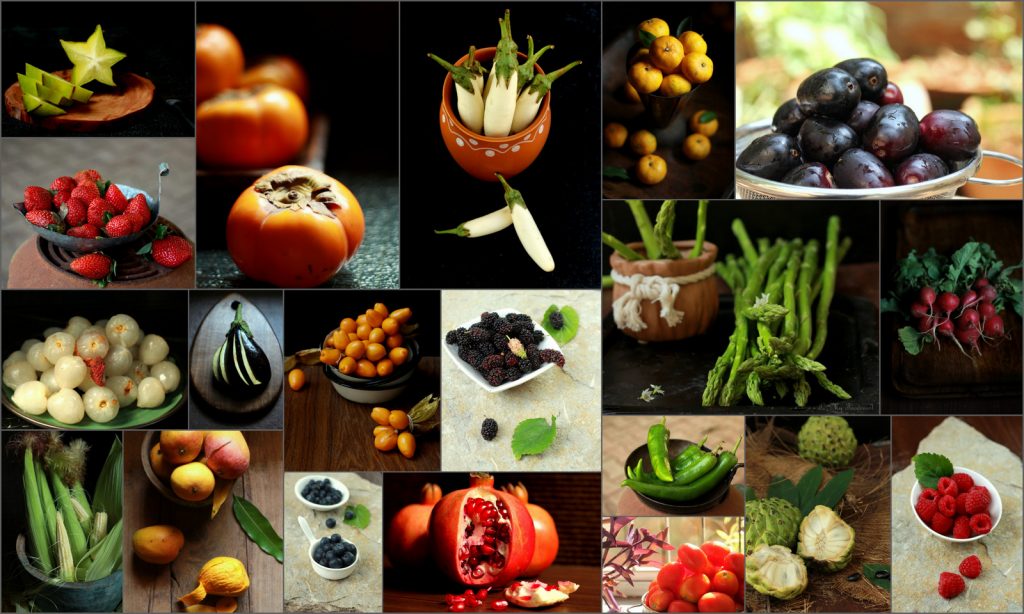 Remember the times when mom asked you to 'eat your Greens'? Why only greens but? when 'Eat a RAINBOW' is the new Mantra! Eat your Greens,Gobble up the glamorous Reds,Nourish your mind, body and soul with the vibrant Yellows and Oranges.Beat the Monday Blues (and purples) by including blue/Purple veggies in your diet.Don't discount the formal Whites even on a Friday! Now isn't that your food RAINBOW?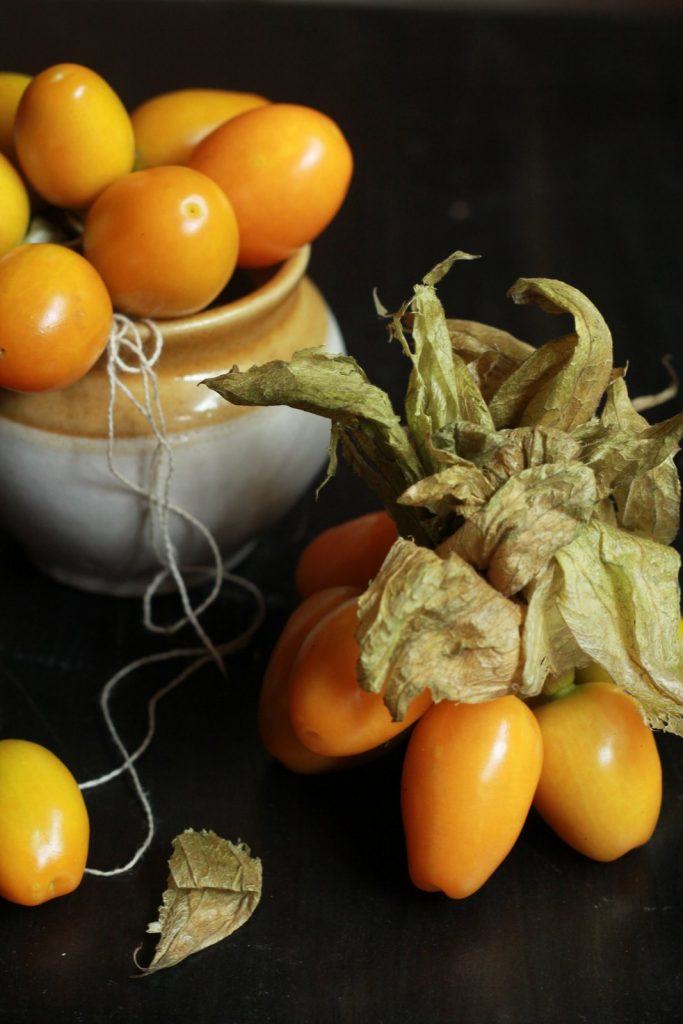 Toss them in your salads or top your cereals with these multi-coloured 'Superfoods'. Aim for at least three colours at every meal and get those colour 'Ninjas' to fight for you!!
We tend to eat a lot of colourful seasonal vegetables and fruits in the form of salads. Vibrant, quick and very versatile, colourful salads also becomes our staple food with the soaring mercury.
Cape gooseberry salad is a quick and refreshing way to use the seasonal golden berries in their natural form. The last lot of the berries were paired with Fresh figs and greens. You can also use any other berries and pair them similarly with apples or guavas.
In a small bowl or glass jar whisk together the ingredients under' for the dressing'.

In a mixing/salad bowl toss together the berries, figs, onion, cucumber, lettuce.

Drizzle the dressing over the fruits and veggies and toss again.

Garnish with herbs and serve.