Rava-Kakdi Thalipeeth is one of my most favourite breakfast dish. This spicy pancake is proof that fast breakfast can still be healthy! Simple ingredients create a comforting breakfast to start your day right.
Rava Kakdi thalipeeth also makes for a satisfying after school snack or a light meal. This thalipeeth should to be served as soon as it is made since it becomes chewy when it gets cold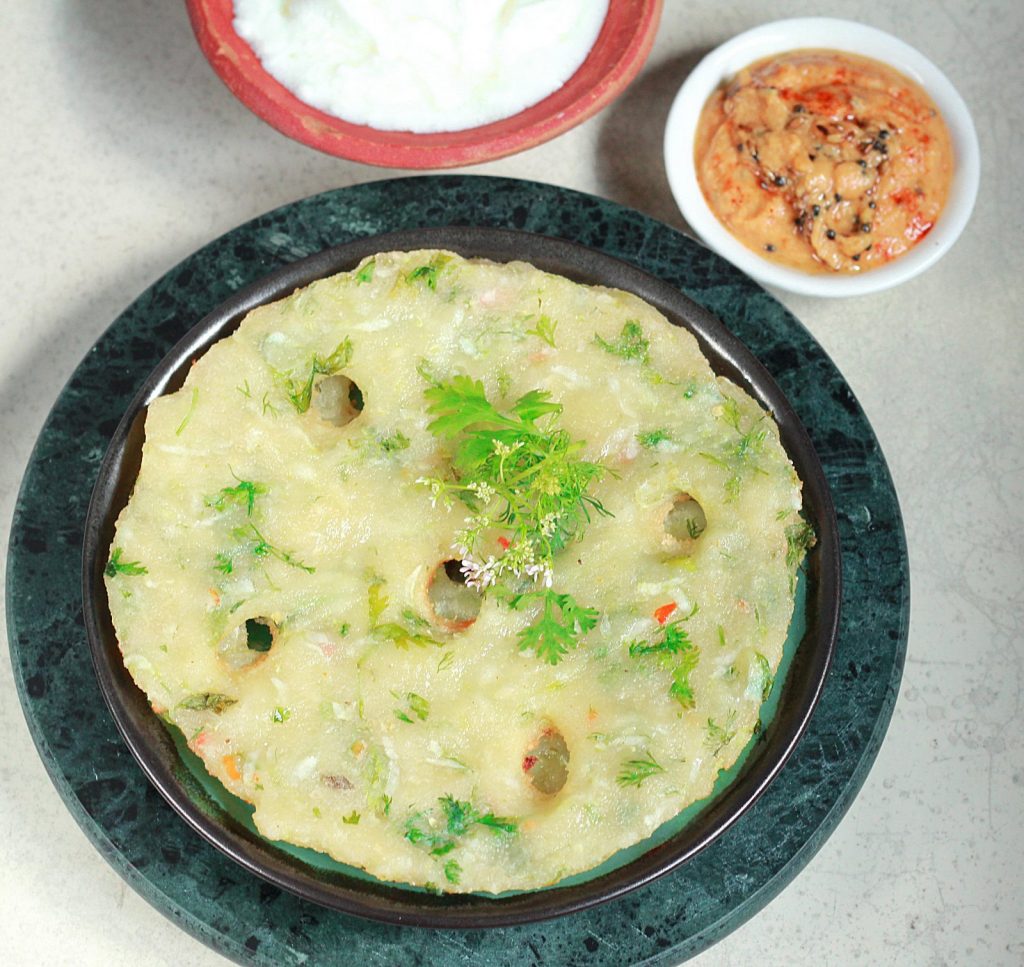 Add semolina , cucumber, green chilli, chopped coriander leaves, salt to a mixing bowl

Make 3-4 ball sized balls from the dough.

Lightly grease a non-stick skillet with little oil or ghee.

Keep one of the dough balls in the centre of the skillet. Using your hand flatten the dough into a round. Dip your hand in little water before patting, so that the dough does not stick

You can alternatively use a plastic sheet/wet kitchen towel or banana leaf to make the thalipeeth/pancake and transfer it carefully to the hot griddle.

Make 5 holes in the thalipeeth/pancake. Drizzle 1-2 drops of oil/ghee in each hole.

Cover and cook on medium flame till the lower side is light brown and crispy. Flip and cook for 1-2 minutes more.

Repeat these steps for the rest of the dough balls.

Serve hot on its own or with chutney or pickle or curd.