Back to basics
I confess to being a book addict, specifically cookbooks. I buy a cookbook but never thoroughly explore one before another one catches my fancy – leading to piles of cookbooks just lying there on my bookshelf.
Does this resonate with you? If the answer is YES! ……read on 🙂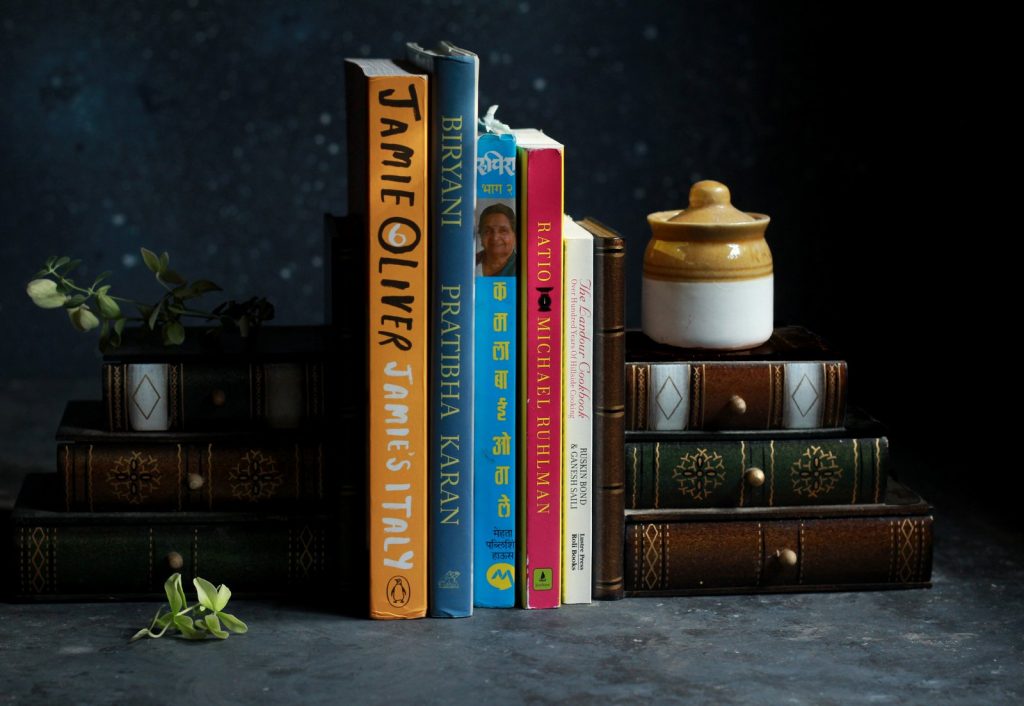 In this day and age when recipes are easily available with a single click, we are getting back to the Basics! A few of us have got together to form a Virtual CookBook Club -to revive the good old tradition of cooking from books.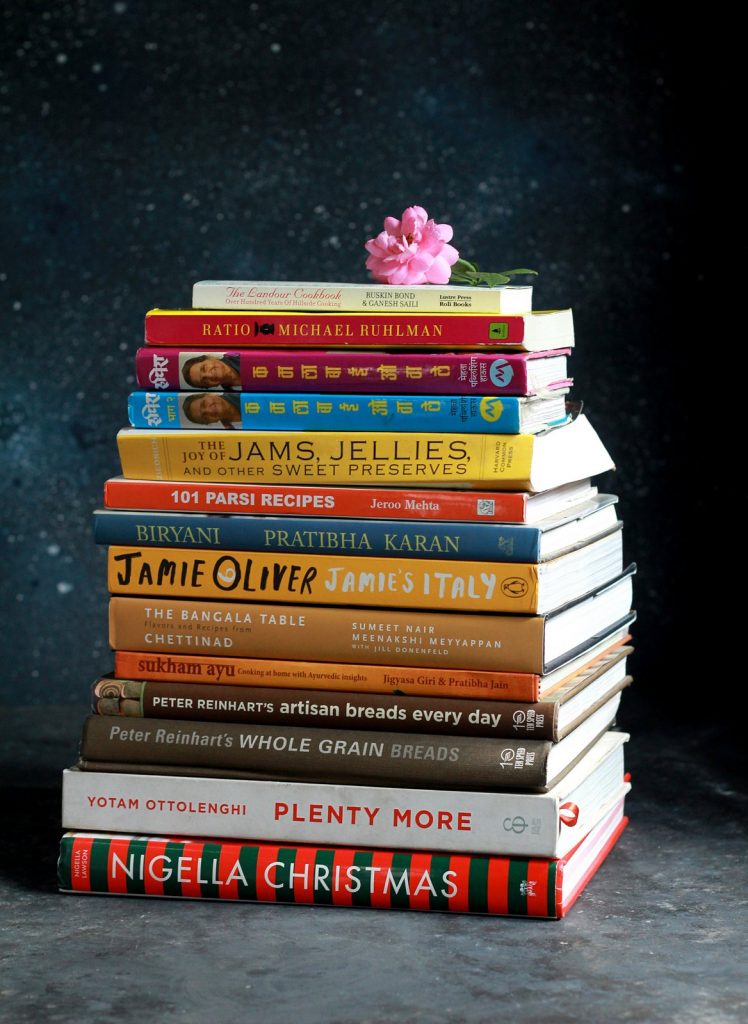 You can join in too!
Let's whip up recipes from those ignored cookbooks sitting prettily on our bookshelves, one book at a time!Join like-minded cookbook addicts in our Virtual CookBook Club.
To join Mail us at: m.foodcourt@gmail.com/ pandit.saksi@gmail.com
or message us on Twitter: https://twitter.com/madhuliajay or https://twitter.com/_a_muse to let us know you are interested.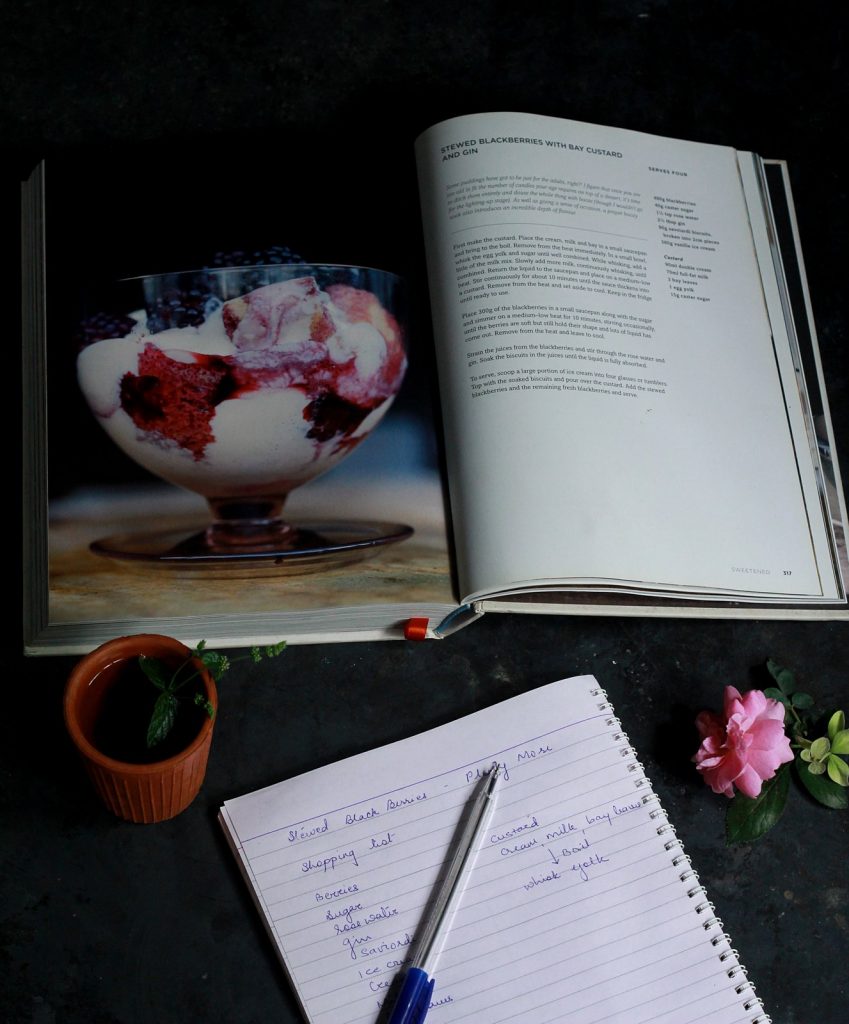 Few FAQs to get you started:
How to go about it?
We will choose a cookbook for the Month. You can choose a recipe/s from the "Cookbook of the month" and leave a comment about it here.
Who can join?
CookBook addicts around the world!
When and Where?
This will be a Monthly event .You get a month to try recipes from the book. Add your review (recipes optional but not necessary) on your blog/facebook page/other online social media sources.
If you are not active on any of the social media platforms, you can post your review/feedback on our blog post for 'Cookbook of the month'. Tag us (on twitter) or leave comment on that month's page. You can use #virtualcookbookclub .We will do a round up at the end of the month.
Requirements?
Time set aside – you will need to cook 1 (or more if you so choose) recipe/s from the book as is and then give your detailed review about the book, recipe, etc. preferably with a Feedback of changes that you implemented/improvisations that were needed to improve the author's recipe.
You will have to beg, borrow, buy, steal (ok not steal 🙂 ) the cookbook/ obtain from library or other sources. Book chosen will be readily available on amazon/flipkart/bookshop). Photocopies of the recipes will not be shared online.
That's it!
____________________________________________________________________
CookBook of the Month (August)
To kick start the Virtual Book Club, let's explore the vibrant, Mediterranean flavours with Plenty More by Yotam Ottolenghi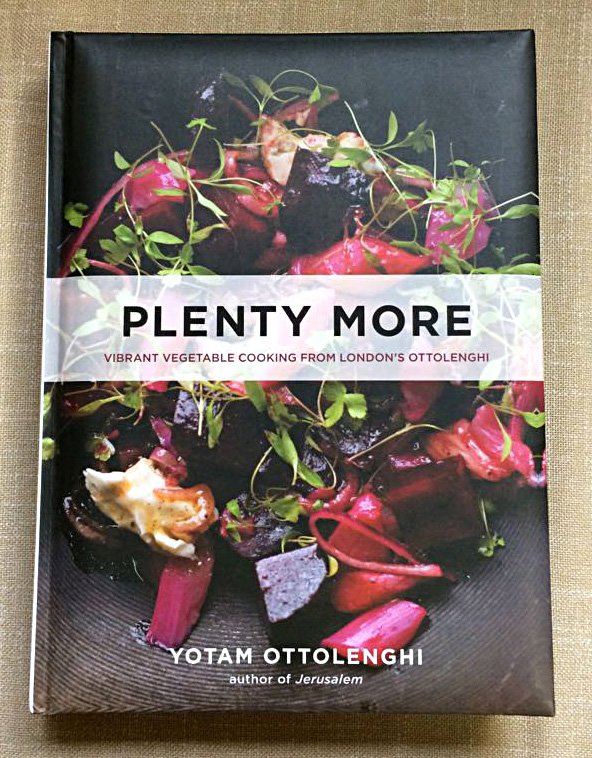 It is available on Amazon or Flipkart
To joinMail us at: m.foodcourt@gmail.com
or message us on Twitter https://twitter.com/madhuliajay or
or leave a comment on this post with your name.