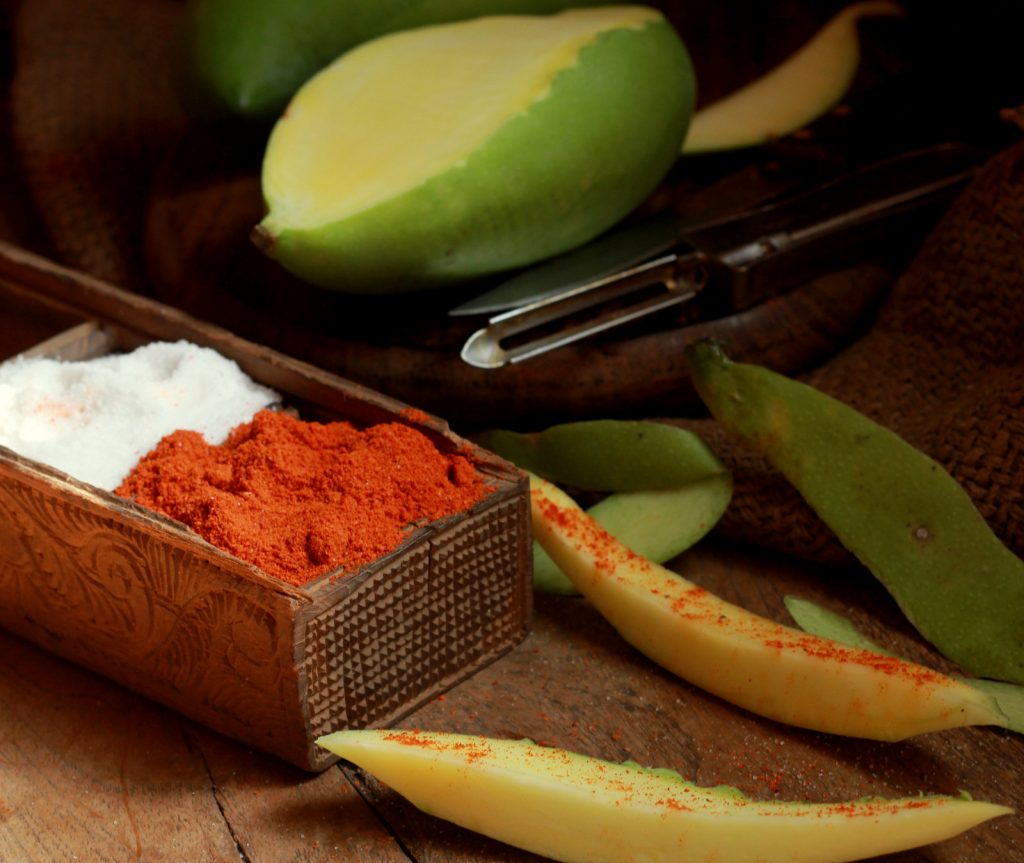 One of the most loved features of the Indian summer is Mangoes. Mangoes-unripe or ripe are much loved by majority of Indians. The green, unripe mangoes find their way in anything from simple summer drinks to laborious preserves like pickles. This Manga Ogre or green Mango rice is one such recipe that makes use of the season's bounty of green mangoes, along with some coconut and mustard seeds.
This is one more recipe from my Mother-in-law's 'Khana Khazana' (Food treasure). I love the taste of the raw mango coupled with coconut , coriander and specially the mustard seeds-refreshing during these summer days.We made make this for Ramnavami.
It is super easy to put together this flavorful tangy rice, without spending too much time in the kitchen specially in the sweltering summer heat. Use mangoes that are less tart (like the Totapuri variety) so that the rice does not get too sour or adjust the amount of the mango if using a sour variety. Serve this Manga Ogre as it is or with a salad and papad on the side, for a refreshing summer meal.
Serve this Manga Ogre as it is or with salad/Papad of choice for a refreshing summer meal.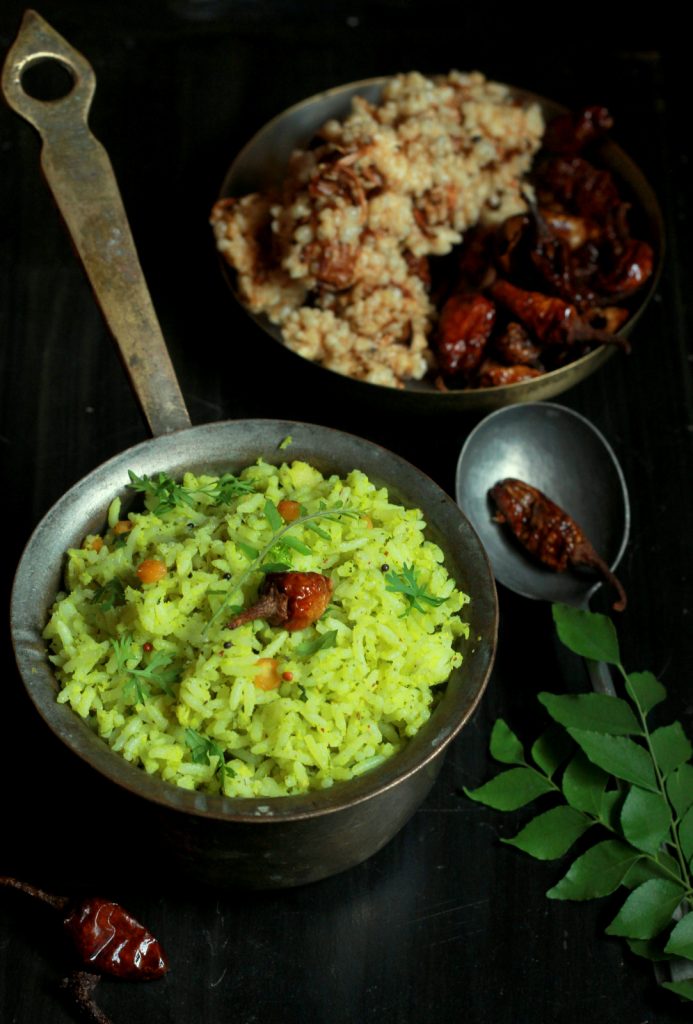 Wash the rice and soak in water for 30 minutes. Drain the water after 30 minutes and then cook in 3 cups of boiling salted water till done. Add a dash of oil if required so that the grains are well separated. Remove the rice in a plate and cool.

Grind together in a blender- mango, coconut, mustard seeds, green chillies, turmeric powder, jaggery (if using), little salt and coriander leaves to a fine paste. (Don't add water to the paste. The rice is already cooked in salted water so add salt just enough for this chutney)

Add this chutney to the cooled rice and mix.

In a small Kadai/wok heat oil. Add the mustard seeds, once they splutter, add cumin seeds, chana dal and sauté for a few seconds.

Add the hing and curry leaves and take it off the heat. Pour this tempering over the rice. Mix well.

Can be served hot or cold with some raita and papad on side