Rasam powder (Malka Pudi) is a homemade blend of aromatic spices used to make the popular south Indian specialty-Rasam. It can also be used to spice up curries and rice.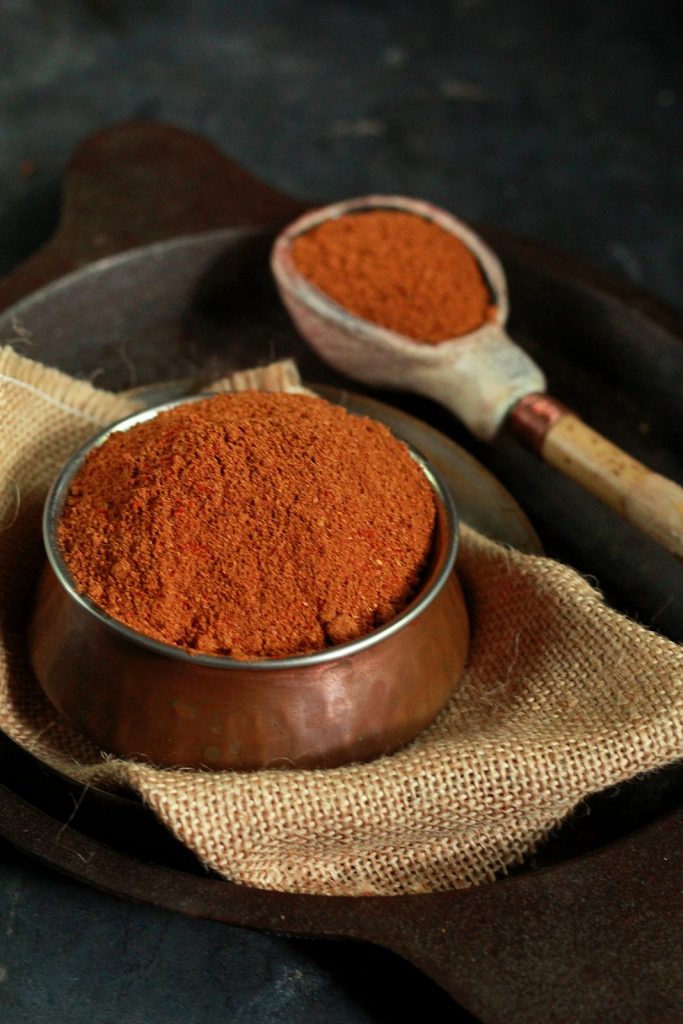 A plateful of steaming rice topped with piping hot Rasam spells comfort food for me especially after a long tiring day. My love affair with Rasam started after my marriage and it has gradually slipped in as my staple food ever since.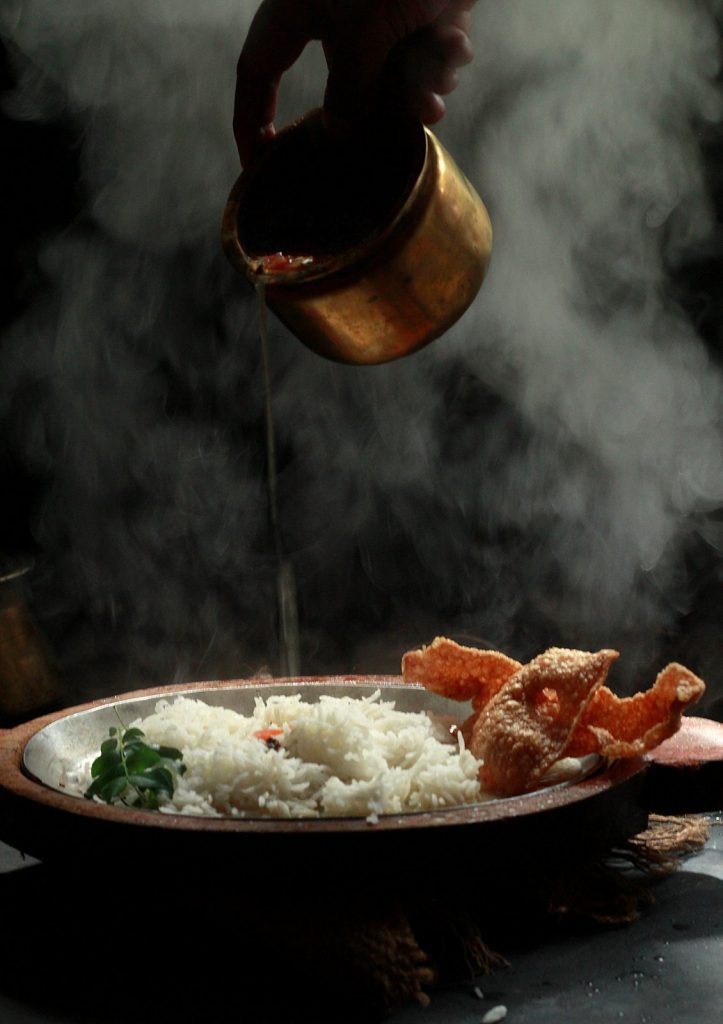 Of the hundreds of rasam variations made all over south India lemon, pepper and drumstick are my favourite. This homemade rasam masala or Malka pudi as we call it, gives the rasam it's distinctive taste.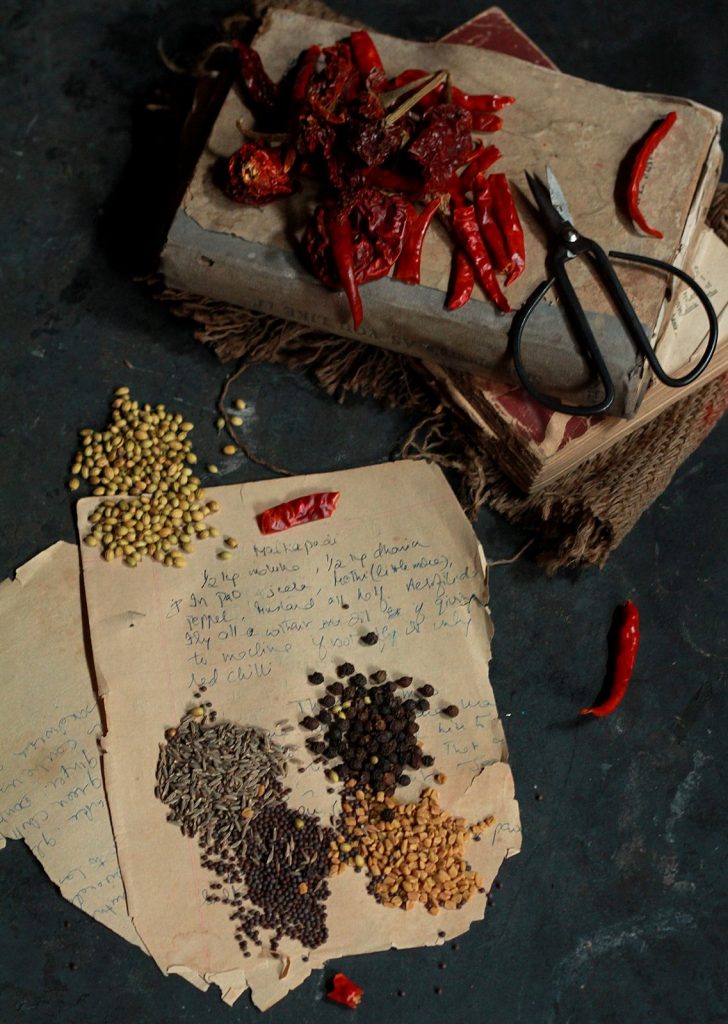 Till a few years ago we used to get our stash of Malka pudi made from one of A's distant relatives in Bangalore. Unfortunately she passed away and that's how I ventured into making it at home. This version of Malka pudi is also appreciated by many members of my Maharashtrian family. I also use this masala to make tamarind rice or bendekai gojju or to spice up vegetables like beans or brinjal. My brother-in-law once made me taste a combination of dal vada – rasam and I loved it 🙂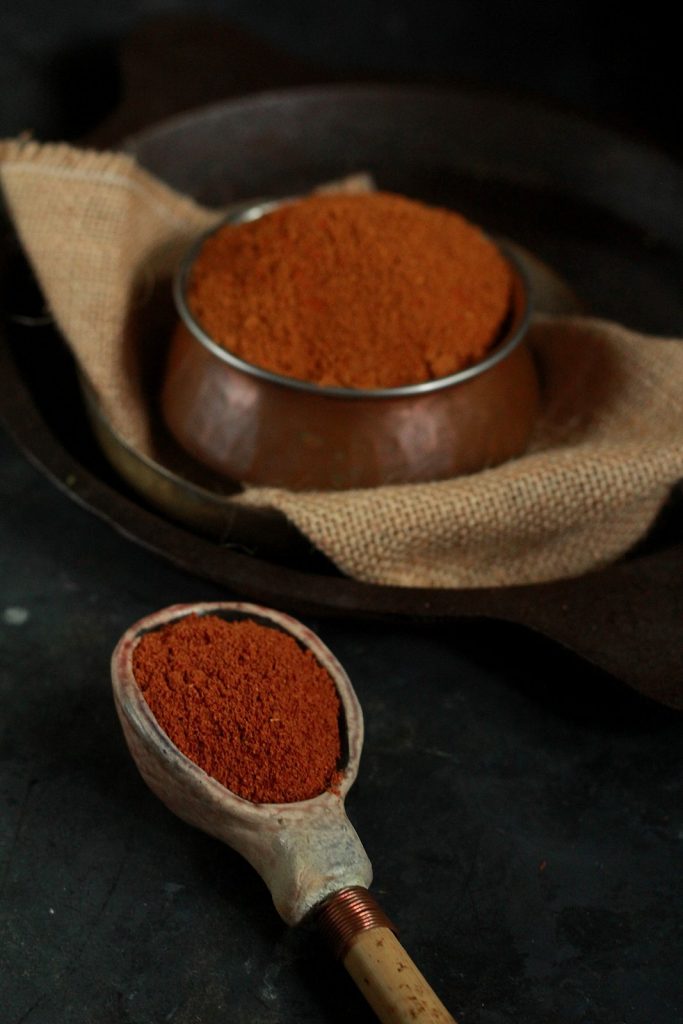 I have had a few requests for Rasam recipe, so I am sharing my mother-in-law's recipe for Rasam Powder, which was probably handed down to her by her mother. Sometimes recipes are the common thread that keeps generations connected to each other. Heirloom recipes connect us to our past generations & their memories. Isn't that the beauty of sharing recipes? They have this amazing ability to help us preserve traditions & memories.
The recipe is pretty simple and uses easily available spices. The roasting needs some patience and time. We make this masala in bulk and use as required. You can proportionality scale down the amount to make a smaller batch
In a heavy pan separately roast coriander, mustard seeds,fenugreek,cumin seeds & black peppercorns.

Roast till they just begin to brown and you get the typical aroma. Stir constantly to avoid burning them.

Remove each of the spices onto a plate and cool completely.

Heat oil in the pan on low flame.

Add asafoetida and red chillies.

Fry on low flame . Stir often to avoid burning the chillies.

Take them out on a plate and cool completely

Grind together all the ingredients to a fine powder in a heavy duty blender or a spice mill