Varan Phala (Chakolya is another Marathi name) the mere mention of this name is enough to sensitize my taste buds. A one pot wholesome meal, this recipe is commonly made in many households. Wheat flour dumplings are cooked in dal which in turn is flavoured with masalas making it sweet,sour and spicy!
So here's Varan Phala ,from Maharashtra-The land of the great Maratha Warriors, for Indira's wonderful Food Parade on Independence Day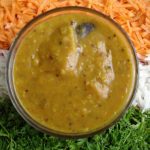 For the Dal(Lentil curry)
For the Wheat flour Dumplings
For the Dal(curry):Pressure cook the Toor dal with 2 xbd cups water , xbd tsp turmeric powder and few drops oil. Turmeric and oil drops help the dal cook faster.

In a pan heat 2 tsp oil.Add the mustard seeds.Once they crackle add the coconut - cumene mixture.Add the cooked dal .

Add the chilli powder, kala Masala , jaggery ,Kokum and salt.Let it boil for some time

For the Wheat flour dumplings:Mix all ingredients for the wheat flour dumplings and knead it into a soft pliable dough.

Divide the dough into two balls. Roll out each ball on a flat surface into a thin big circle. Use dry wheat flour for dusting if required.

Cut the rolled circle into small squares with a knife.

Drop the squares in the boiling dal one by one.Boil for 12-15 minutes after all the squares have been dropped.
Varan Phala tastes best when eaten hot.You can add a tsp of ghee to enhance the flavour.With a spoon or hand take a square along with some curry and eat..hmmm..yummy...
Veggies like beans or carrots can be added to the dal for variation.
Thanks Indira for such an innovative and wonderful idea.