A piping hot bowl of spicy Amti served with rice topped with a generous dollop of ghee is comfort food for majority of Maharashtrians. Typically Amti is made by spicing up cooked dal, usually Toor dal (split pigeon peas). Amti is a much loved staple food all across Maharashtra and hence deserves a dedicated spice blend of its own!
Amti Masala is a mix of aromatic spices roasted & powdered together which gives cooked dal (Amti) the authentic Maharashtrian flavour. A close cousin of the quintessential Maharashtrian spice blend-Goda masala, Amti masala also gets its distinctive flavour from spices like Dagad Phool (Pathar Phool or Black Stone Flower) & Nagakesar.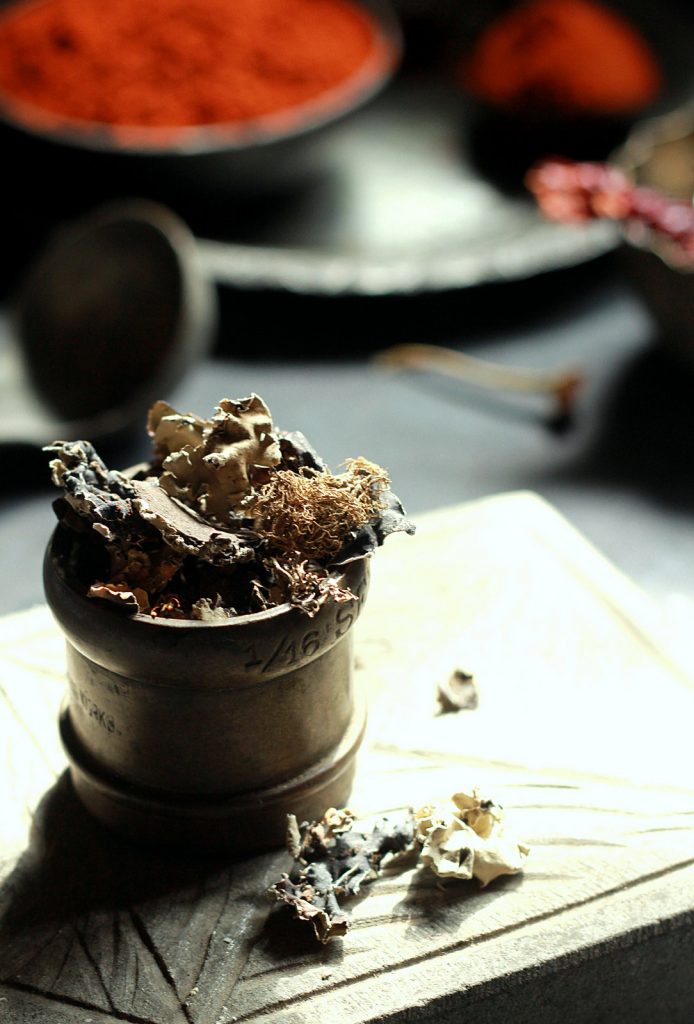 This is my Mom's recipe for Amti masala. Few ingredients like coconut, sesame,khus khus (poppy seeds) which are used in making Goda masala are not used in her recipe for Amti masala. Apart from making Amti, this masala can also be used to flavour typical Maharashtrian curries or rice.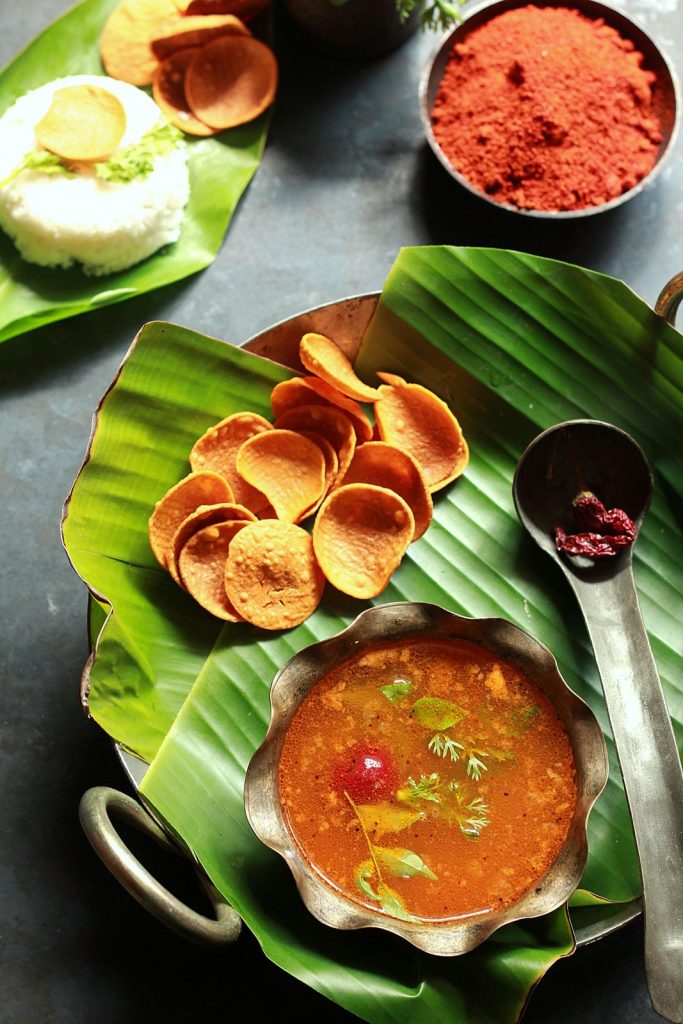 The amount of ingredients is mentioned in grams or kg to get the exact proportion. You can make a stock and store in an airtight box or scale down the recipe to suit your requirement. I usually refrigerate the stock and have a small portion of the Amti masala in my spice rack handy.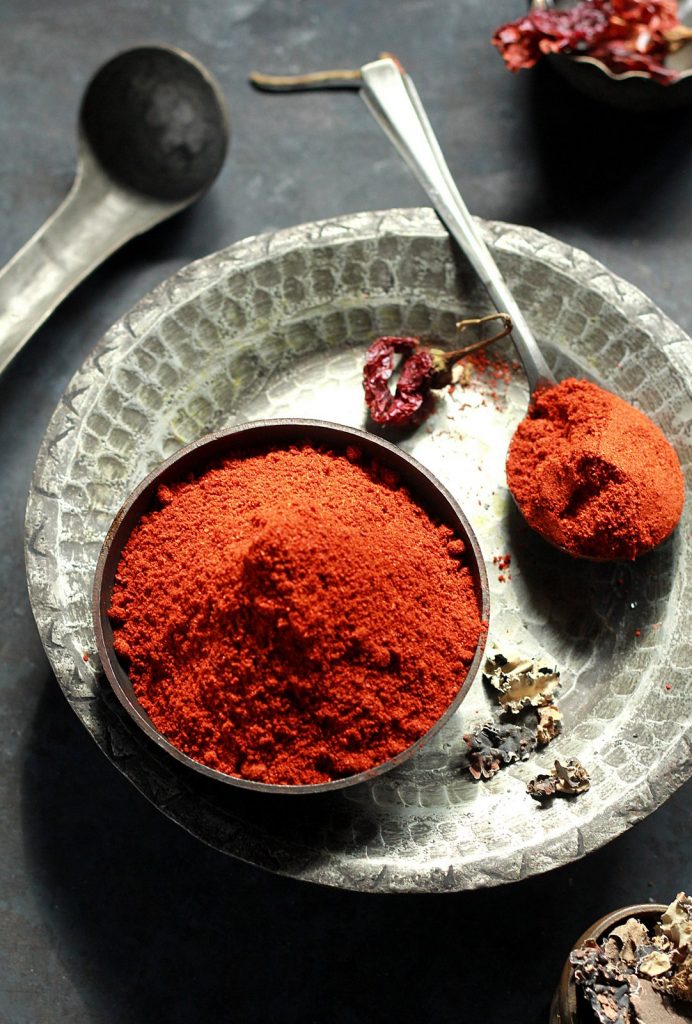 The list of ingredients looks a bit daunting, but most spices will be easily available at your local grocer. Measuring, individually roasting the ingredients, cooling & grinding takes up a lot of time and patience (well worth the effort, I promise! 🙂 ) Make this masala at leisure, when you are not pressed for time.
In a large wok or heavy bottom pan, dry roast the coriander and cumin seeds separately till you get the typical aroma and the seeds just start to turn brown. Stir to avoid them from burning.

Take them out of the pan and spread on a large plate/sheet to cool completely.

In the same wok/pan add about 1 tablespoons of oil and on a low flame roast the ingredients under 'To be roasted in little oil' till the spices release their aroma.

Take them out of the pan and cool completely.

Add about 3-4 tablespoons of oil to the pan and roast the red chillies, stirring to avoid them from burning.

Take them out of the pan, spread on a large plate or paper to cool completely.

Wash and pat dry on a kitchen towel, the curry leaves and coriander leaves to remove any moisture.

In the wok/pan heat about a tablespoon of oil .

Add the curry leaves and roast till they crisp up.

Take them out of the pan and cool completely.

Add another tablespoon of oil to the pan and toss in the coriander leaves. Stir and roast till they dry/crisp up completely.

Take them out of the pan and cool completely.

Mix all the roasted ingredients on a large sheet/ plate.

Grind them either in a commercial spice mill (chakki) or at home in a heavy duty mixer in batches.

Store in an airtight container